North Sea 2014: The Year in Review
by Jon Mainwaring
|
Rigzone Staff
|
Wednesday, December 24, 2014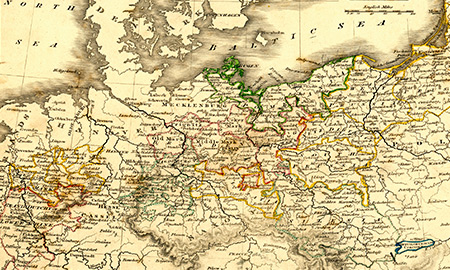 Rigzone looks at the key news stories from 2014 about the North Sea region.
By far the biggest news story concerning the North Sea during 2014 was the debate about exactly how much oil and gas there is left in the UK sector ahead of September's Scottish independence referendum.
With just a week to go before the vote oil majors BP plc and Royal Dutch Shell plc spoke out, urging Scotland's voters to reject independence after Scottish oil tycoon Sir Ian Wood warned that there would be consequences for the oil and gas sector if Scotland were to go independent.
Wood criticized figures from the 'No' campaign that suggested there were an additional 21 billion barrels of oil equivalent recoverable from the North Sea in the form of unconventional shale resources and suggested himself that there would be just 15 years before the depletion of North Sea oil reserves began to affect the Scottish economy.
In the event, Scotland voted "no" – a decision that was welcomed by Wood who said that he was "pleased the Scottish people had chosen the best of both worlds".
Fiscal Incentives and a New Oil & Gas Authority
After the Scottish independence referendum, attention soon turned to initiatives such as the Fiscal Review of the oil and gas industry on the UK Continental Shelf and the setting up of the new Oil & Gas Authority.
In his Autumn Statement Dec. 3, UK Chancellor of the Exchequer George Osborne announced that there would be additional tax breaks for the country's offshore oil and gas industry in the shape of a reduction in the rate of Supplementary Charge on oil and gas profits and an extension in the Ring-Fenced Expenditure Supplement from six to 10 years. There was also the introduction of a new allowance that aims to encourage investment in the development of high-pressure, high-temperature fields within cluster areas.
The new Oil & Gas Authority (OGA), which is expected to be operating by April 2015, is being established as a results of Sir Ian Wood's review into the UK oil and gas industry that was published in February. This review identified a new regulatory body was needed that would oversee and develop a program of change and growth. In early November, it was announced that BG Group plc's Andy Samuel – currently managing director of BG Group's exploration and production activities in Europe – would head the OGA.
1
2
3
View Full Article
Generated by readers, the comments included herein do not reflect the views and opinions of Rigzone. All comments are subject to editorial review. Off-topic, inappropriate or insulting comments will be removed.