University of Colorado's GEM Program Prepares for the 'Big Crew Change'
by Gene Lockard
|
Rigzone Staff
|
Friday, December 19, 2014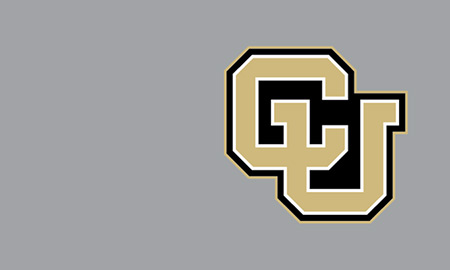 CU offers its GEM Program for energy industry workers wishing to enhance their careers while obtaining a Master of Science degree.
Worries about the "big crew change" are enough to keep energy leaders up at night. So, when Encana Corp.'s former Vice President Don McClure reached out to the University of Colorado's former executive director, Colonel John Turner, a few years ago to discuss a possible solution to the challenge of quickly developing new energy leaders, the result was the university's Global Energy Management Program (GEM), according to Cathy Steffek, the program's Director of External Affairs.
"It's an industry-focused, graduate-level business and leadership program for the working professional," Steffek said. "The content of the program was designed to provide an immediate return on investment by providing students with additional business acumen and leadership skills."
GEM was designed to meet the needs of individuals and energy companies, Steffek added.
Cathy Steffek, Director of External Affairs, CU Denver, Global Energy Management Program

"We're meeting the needs of energy companies because we're a solution to help them develop a pipeline of talent. For individuals, we are providing an opportunity for them to be able to maintain full-time employment wherever they are, while earning a very highly accredited business education focused on energy."
Along with Encana, three other energy companies – Pioneer Energy Inc., Venoco Inc. and DCP Midstream Partners – were also key contributors to the development of the course, right down to the curriculum, according to the program's Executive Director Jim Marchiori.
"The genesis of this whole program was the 'big crew change,'" Marchiori said. "We have an Advisory Council that is drawn largely from the energy industry, and includes service firms, law firms and involvement from the Canadian and Mexican consulates, but it's mostly made up of producers or operators or other energy industry personnel."
About 85 percent GEM students are already working in the energy industry, Steffek said. The typical GEM student is about 34 years old, and has about 7 to 8 years of experience. However, while they might be quite experienced and proficient in their field of expertise – as a petroleum engineer, for example – they probably lack the training and development necessary to assume leadership positions. And that is where GEM comes in.
1
2
3
4
View Full Article
Generated by readers, the comments included herein do not reflect the views and opinions of Rigzone. All comments are subject to editorial review. Off-topic, inappropriate or insulting comments will be removed.