Most North America Shale Plays Still Profitable at $65/Barrel
|
Thursday, December 18, 2014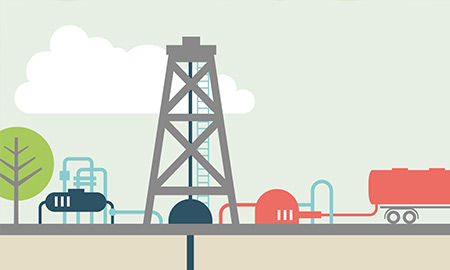 Most North America shale plays should remain profitable at $65/barrel, an industry expert tells Rigzone.
At $65/barrel, most North America shale plays are still profitable with the current rig and well economics on an individual or series basis, according to an industry expert with A.T. Kearney.
The firm doesn't see any major pullback in activity at this price level, except for companies with stronger balance sheets possibly deferring or slowing programs to take advantage of consolidation opportunities with other players that may have higher debt levels and are looking for merger activity, said Vance Scott, partner and leader of the Americas energy practice at global management and strategy consulting firm A.T. Kearney.
Deeper, more expensive shale plays that have more exotic completion requirements are always going to be more sensitive to commodity pricing, said Scott. Bakken wells tend to be deeper than wells in the Eagle Ford in South Texas; wells in the liquids-portion of the Marcellus also tend to be shallower.
At $100/barrel, all of the North America liquids plays such as the Bakken, Eagle Ford, Niobrara, Marcellus, Utica and the Duvernay are very, very attractive. When the price falls to $80/barrel, some folks say that it starts to hurt economics.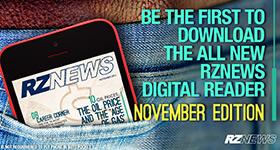 "Fundamentally you have to think about where companies draw cost of capital and the risk they're willing to take at certain price points," said Scott.
According to A.T. Kearney's bottoms-up analysis of well economics in shale basins, on average, the type of decision-making to scale back activity in shale plays doesn't occur until $62/barrel; even then, hard pullbacks don't occur to under $60/barrel. In the $50-$55 range, A.T. Kearney sees decisions made on marginal or fringe wells, said Scott. Once prices dip below $50, stronger operators will start to scale back activity.
Scott noted that there are some companies who have likely overleveraged themselves in shale plays, and players with stronger balance sheets currently are high-grading where merger and acquisition opportunities exist.
Permian, Eagle Ford Activity to Move Forward Nicely
From A.T. Kearney's point of view, the Permian Basin is the most interesting unconventional play with its number of stacked shale plays. Despite lower oil prices, the Permian play should move forward very well. The Permian is fairly early in its development cycle in terms of land acquisition and deployment of exploration drilling technology, but its energy infrastructure from nearly a century of conventional exploration and close proximity to market and refining centers gives it an advantage over other shale liquids plays such as the Utica or Marcellus.
The Permian's multiple formations don't have the same breakeven points, but are not far apart, said Scott.
"There will be differentials to depth and reach of wells and operating philosophy on how to fracture from mechanics point of view and how they look at rock properties."
Scott anticipates that the Eagle Ford shale play – where the one billionth barrel of oil was recently produced – still has a long run thanks to existing infrastructure, proximity to Gulf Coast refineries and well economics.
By comparison, Bakken wells are more expensive because they are deeper and more remotely located, lack the Eagle Ford and Permian infrastructure advantages and have longer transport differentials, Scott noted. Bakken oil is more costly to get to refineries and markets in Midwest versus moving Eagle Ford and Permian supply to the Houston Ship Channel and Gulf Coast refineries.
Companies typically pull back CAPEX when oil prices go down, but determining which projects will face cutbacks in a complicated process. Major oil and gas companies will judge the relative merits of conventional, deepwater, and unconventional projects on where they are in the development cycle versus price forecasts. Other factors such as demand and supply scenarios for unconventional, conventional and deepwater resources also are taken into account and the energy balance around other energy resources such as coal and nuclear. Near-term factors such as geopolitical trends that cause price fluctuations also need to be considered.
Lower oil prices will discourage new production from certain fields, such as Arctic offshore wells, deepwater drilling, particularly offshore Brazil, Canadian oil sands, and Australian liquefied natural gas export facilities, Kiplinger noted.
"Equity oil is very important," said Scott.
If a company can put reserves on balance sheet even though price points are lower it can be a good decision.
The technology and learning curve effects that operators, service providers and drilling contractors have put in place around shale has substantially improved the breakeven points of shale plays, which vary by the play and the operator, said Scott.
This year, the Eaglebine play turned out to be a better play than expected across the board, while the Tuscaloosa Marine and Brown Dense shale proved to the deeper and tougher than expected, DrillingInfo CEO Allen Gilmer told Rigzone in an interview.
"Once you start getting deeper than 10,000 feet before going horizontal at those depths and pressures, it makes it difficult to make economic wells at this point."
The locations available at $100/barrel oil are still available in a low oil price environment, but only to a smaller subset of operators, said Gilmer, who wonders if the low oil prices will force a shakeup of properties. The difference between now and [the slump] of 2009 is that the entire economy was in the tank, and banks didn't want to create distressed assets by pulling stresses, instead giving tacit approval not to reevaluate things.
"The scary part is a lot of the smaller guys, especially those with high costs of capital, may be breaking even from their point of view on financial PUD [proven undeveloped reserve] locations they had planned to sell to someone else."
But the cost there is not so much the cost of capital but because the PUD starts to decline quite rapidly, causing an operator to lose margin.
OPEC Decision Not Deliberate Aim at US Shale
OPEC's decision not to cut production is not about Saudi Arabia deliberately taking aim at U.S. shale production, Scott commented. The Saudis can't do this, due to the dynamic around oil companies wanting equity reserves on their books. The United States and Canada will always remain prime markets for oil companies because they can take ownership of oil.
"In my personal opinion, Middle Eastern companies and OPEC in particular are doing this to defend market share," said Scott. "Their aim is to take some supply out of the market – this supply will likely be cost-disadvantaged supply such as heavy oil in remote locations with high development costs."
Traditionally, this had been the oil sands in Alberta, but A.T. Kearney now expects that heavy Venezuelan crude and heavy and light African crude to suffer as abundant light, tight oil and condensate has changed the fundamental economics of Canadian heavy oil. By diluting Canadian heavy crude with condensate, crude can be refined and transported to Midwest U.S. market, and is displacing the African, Middle Eastern and Mexican crude that has normally supplied Gulf Coast refineries.
Light tight crude oil from the Bakken, Permian and Eagle Ford has been flowing into U.S. East Coast refineries, displacing the West Africa medium and light crude that these refineries would normally buy. African countries then try to sell that crude locally, then into Asia, where it competes with Asian and Middle Eastern crudes. Middle Eastern companies can make more money shipping oil to Europe and Asia than the United States due to lower transportation costs.
"It's not just a volume game, it's a volume and price game," said Scott.
As a result, the Saudis are trying to defend their position and keep African crude displaced from the United States out of Asian markets.

Lower Crude Prices to Lead to 'Sorting Out' of Shale Market
ExxonMobil CEO Rex Tillerson said the sharp decline in crude oil prices will lead to a "sorting out" of the shale oil sector, Reuters reported Dec. 3. The longer oil prices stay low, the more likely mergers and acquisitions are to occur.
"With that, you don't usually have a meeting of the minds on deal prices as soon as oil prices drop," said R.T. Dukes, senior analyst for upstream research at Wood Mackenzie, told Rigzone. "It might be a few quarters before we see significant deals unless prices fall even further."
PwC has been telling clients that it's time to take a hard look at their operational assets and practices and find ways to reduce non-productive time and lifting costs, Reid Morrison, PwC advisory leader for U.S. Energy and Greater Houston Market, told Rigzone in an interview.
The exploration and production and service companies that PwC has spoken with see at least 10 percent improvement that can be achieved in lifting costs. Companies forfeited the opportunity to improve this cost in exchange for production growth because the lifting costs "have been nickels and dimes compared with the revenue generated from increased production," Morrison noted.
Oil and gas companies will need to move quickly to determine which of their assets are marginal in a low oil price environment, Morrison said. However, this requires companies to have their hands completely around every lease they have. Many of the land management departments within oil and gas companies are still digesting all the leases associated with acreage that companies have acquired in recent years. Many of these leases also have incomplete data, which will make it more difficult for companies to determine which ones are profitable and which ones aren't.
Producers Looking at 'Bigger Picture' on Shale
Jennifer Padgett, head of business development for Tolteq, a Cedar Park, Texas-based provider of measurement-while-drilling (MWD) software for oil and gas, said the company has not yet seen a drop-off in demand for its products in light of the recent decline in oil prices.
"We believe that many producers are looking at the big picture: they are beginning to understand that newer, more modern technology will help them to be faster and more efficient in drilling," Padgett told Rigzone in an email.
"We have observed that the rig count is dropping, and that will probably continue into the next few quarters," Padgett said. "Despite the fact that analysts put less importance on the count as in years past, I believe that it does point to a reduction in exploration, perhaps even up to 20 percent for the coming year."
Padgett noted that the company saw similar drops in the rig count in 2008; however that was a completely different animal as you had a lot of traditional vertical drilling going on then.
"I think that we will see most smart producers laying-off vertical drilling in favor of the more lucrative unconventional sweet spots. Capital expenditures will be reduced as well, but producers have become smarter here too – getting more for less," said Padgett.
Generated by readers, the comments included herein do not reflect the views and opinions of Rigzone. All comments are subject to editorial review. Off-topic, inappropriate or insulting comments will be removed.