Low Oil Prices to Slow, but Not Derail US Shale Boom
|
Wednesday, December 17, 2014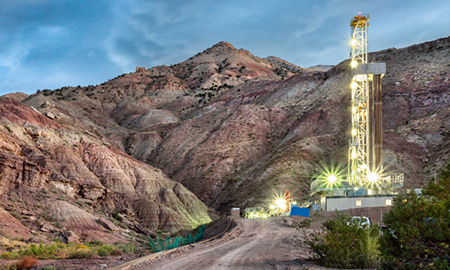 Lower oil prices will slow, but not derail US shale activity in 2015, industry experts say.
Recent declines in North Sea Brent and West Texas Intermediate (WTI) crude oil prices – and the recent decision by the Organization of Petroleum Exporting Countries (OPEC) to maintain oil output – has caused speculation about whether the boom in U.S. shale exploration and production could continue.
The U.S. shale revolution has created in a boom in U.S. oil production over the past five years, growing from 5.4 million barrels of oil per day (MMbopd) in 2009 to 8.6 MMbopd today. Shale gas production has also soared from 59.3 billion cubic feet per day (Bcf/d) in 2009 to more than 75 Bcf/d today, according to a report by the Deloitte Center for Oil and Gas Solutions. By year's end, U.S. oil production level should be very close to 9 MMbopd, U.S. Energy Information Administration Administrator Adam Sieminski said Nov. 18 at the Deloitte Oil and Gas Conference in Houston.
However, the recent slide in crude oil prices has prompted several shale companies to reduce their 2015 capital expenditures as their profit margins thin out, Reuters reported Dec. 1. Last month, the International Energy Agency reported that falling oil prices could cut investment in U.S. shale oil by 10 percent in 2015. Reuters reported Dec. 8 that ConocoPhillips would cut its 2015 capital budget by 20 percent, or about $3 billion, compared with 2014. The company said it would focus on Eagle Ford and Bakken shale, but defer significant investment on less developed shale projects in Canada, the Niobrara and the Permian Basin.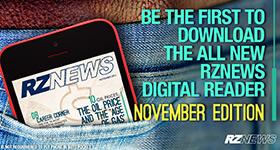 While it remains unclear what oil prices will look like in 2015, lower oil prices will only slow, but not end, the U.S. shale boom, industry analysts say.
"While service providers will take a hit as oil and gas companies seek to boost production while spending less on drilling and materials, most operators are still profitable at today's prices, and will continue to cut costs by increasing efficiency and targeting the most productive plays," according to the Nov. 26 edition of the Kiplinger Letter.
According to Kiplinger, oil prices will likely average $80 to $85/barrel, down from the $95 average seen in 2014. Credit Suisse, in a Dec. 2 research note, expects to see an average of $62/barrel for WTI crude due to inventories building to further depress the front-end of futures curves in the first quarter of 2015. WTI crude should recover to $70/barrel as lower activity and seasonal factors start to turn things around in second quarter 2015. Brent crude in the first quarter of 2015 is expected to average $68/barrel before rising to around $80/barrel in the second half of 2015 or 2016, Credit Suisse reported.
U.S. oil production also will continue to rise, Kiplinger said. While companies may cut back on spending, U.S. shale production growth shows few signs of abating, Bloomberg quoted the International Energy Agency as saying Nov. 14.
"Efficiency gains in light, tight oil production have been constant, and price pressures would only provide more impetus for producers to cut costs further," Bloomberg reported.
New Sale Well Permits Down in November
New well permits across the United States were down 37 percent from October to November of this year, from 7,227 in October to 4,520 in November, according to data compiled by DrillingInfo. The number of new well permits in the Bakken was down from 339 in October, the highest level seen in 2014, to 238 in November. In the Eagle Ford, new well permits declined from 630 in October to 449 in November. The Permian Basin saw the number of new well permits peak at 1,192 in October before falling to 735 in November. Permitting was slightly up in a couple of smaller plays, but down in the majority of plays by 35 to 40 percent from October – which marked the high for permitting – to November. However, the number of new well permits in October of this year were higher than the number of new well permits seen in October 2013.
DrillingInfo began to see a little bit of impact of oil prices on permitting in late October; by mid-November, DrillingInfo was definitely seeing a downward trend. This decline in permitting is consistent with the historical relationship of a three-month lead time between weakening oil prices and a decline in permits, DrillingInfo CEO Allen Gilmer told Rigzone in an interview.
"The thing that interested me was that the number of permits doubled in the past 12 months, while the number of rigs added to the fleet only went up 20 percent," said Gilmer, noting that he didn't think the industry could have kept up with the level of new permitting.
DrillingInfo saw a run-up in new well permitting in the past year because companies were pretty comfortable with playbooks and were trying to get as much held-by-production drilling as possible and due to historically great oil prices, said Gilmer.
CAPEX Reductions Anticipated, but US Shale to Remain Important in Energy Market
A month ago, Wood Mackenzie analysts said would have said they anticipated capital expenditures (CAPEX) to decline by 20 percent with double-digit growth still occurring. But with oil prices having crossed below the psychological barrier of $70/barrel, companies will begin making more drastic decisions in terms of spending. At less than $70/barrel WTI, Wood Mackenzie expects CAPEX cuts to stretch to 30 to 50 percent from original plans, R.T. Dukes, senior analyst for upstream research at Wood Mackenzie, told Rigzone.
"We estimate overall that it would take a 60 to 70 percent cut to stall production growth in its entirety from the United States, and the scenario isn't likely unless prices fall even further," Dukes said.
If oil prices are still at $70/barrel in six months, corporate strategies will begin to shift away from volume strategy to value strategy.
"Companies will come out of the growth-at-all-costs mode and begin looking for real value in the portfolios," said Dukes. "Companies will seek to drive down costs and improve productivity, and try and remain within their cash flow limits or the funding sources available through today's capital markets, which are now tighter than they were a few months ago."
Still, Dukes said Wood Mackenzie is advising clients not to make business decisions based on the hypothesis that the United States will be less important in the energy market going forward.
"There are still parts of the Bakken and the Eagle Ford that are making money today and can at lower oil prices," said Dukes. "The industry won't flourish like it has if prices stay low, but we don't see a scenario where development stops."
Going forward, a company's success in a shale play won't hinge solely on it being positioned in a sweet spot, but on the company's operational efficiency as well. Emerging shale plays like the Springer shale won't go away, but Wood Mackenzie anticipates seeing limited activity in emerging shale plays. The first thing to get cut from budgets is typically exploration or frontier drilling, and companies facing a capital crunch will focus spending on where they know they can make money, Dukes said.