Low Oil Prices to Slow, but Not Derail US Shale Boom
|
Wednesday, December 17, 2014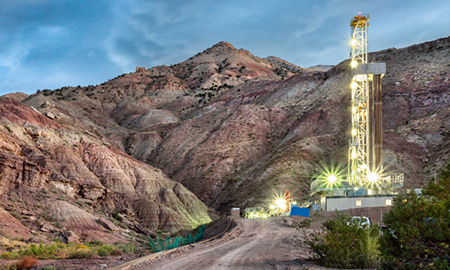 Lower oil prices will slow, but not derail US shale activity in 2015, industry experts say.
Recent declines in North Sea Brent and West Texas Intermediate (WTI) crude oil prices – and the recent decision by the Organization of Petroleum Exporting Countries (OPEC) to maintain oil output – has caused speculation about whether the boom in U.S. shale exploration and production could continue.
The U.S. shale revolution has created in a boom in U.S. oil production over the past five years, growing from 5.4 million barrels of oil per day (MMbopd) in 2009 to 8.6 MMbopd today. Shale gas production has also soared from 59.3 billion cubic feet per day (Bcf/d) in 2009 to more than 75 Bcf/d today, according to a report by the Deloitte Center for Oil and Gas Solutions. By year's end, U.S. oil production level should be very close to 9 MMbopd, U.S. Energy Information Administration Administrator Adam Sieminski said Nov. 18 at the Deloitte Oil and Gas Conference in Houston.
However, the recent slide in crude oil prices has prompted several shale companies to reduce their 2015 capital expenditures as their profit margins thin out, Reuters reported Dec. 1. Last month, the International Energy Agency reported that falling oil prices could cut investment in U.S. shale oil by 10 percent in 2015. Reuters reported Dec. 8 that ConocoPhillips would cut its 2015 capital budget by 20 percent, or about $3 billion, compared with 2014. The company said it would focus on Eagle Ford and Bakken shale, but defer significant investment on less developed shale projects in Canada, the Niobrara and the Permian Basin.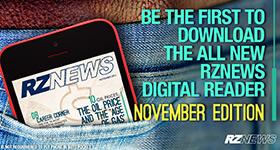 While it remains unclear what oil prices will look like in 2015, lower oil prices will only slow, but not end, the U.S. shale boom, industry analysts say.
"While service providers will take a hit as oil and gas companies seek to boost production while spending less on drilling and materials, most operators are still profitable at today's prices, and will continue to cut costs by increasing efficiency and targeting the most productive plays," according to the Nov. 26 edition of the Kiplinger Letter.
According to Kiplinger, oil prices will likely average $80 to $85/barrel, down from the $95 average seen in 2014. Credit Suisse, in a Dec. 2 research note, expects to see an average of $62/barrel for WTI crude due to inventories building to further depress the front-end of futures curves in the first quarter of 2015. WTI crude should recover to $70/barrel as lower activity and seasonal factors start to turn things around in second quarter 2015. Brent crude in the first quarter of 2015 is expected to average $68/barrel before rising to around $80/barrel in the second half of 2015 or 2016, Credit Suisse reported.
U.S. oil production also will continue to rise, Kiplinger said. While companies may cut back on spending, U.S. shale production growth shows few signs of abating, Bloomberg quoted the International Energy Agency as saying Nov. 14.
1
2
3
View Full Article
Generated by readers, the comments included herein do not reflect the views and opinions of Rigzone. All comments are subject to editorial review. Off-topic, inappropriate or insulting comments will be removed.