Kemp: Past Oil Price Slumps Show US Drillers' Inertia
|
Monday, December 15, 2014
The number of oil and gas rigs operating fell by 65 percent, 21 percent, 16 percent and 32 percent in the four episodes respectively.
If the focus is restricted to rigs targeting primarily oil-bearing formations, the declines are 55 percent, 37 percent and 29 percent for the last three slumps (there are no oil-drilling-only numbers for 1985-86).
In most cases, rig counts started to decline some months after prices turned lower, with delays of three to 12 months normal.
Production losses were even smaller: crude output declined by just 4 percent, 6 percent, 1 percent and 1 percent in each case.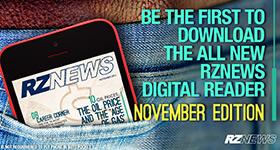 There are lots of limitations to these "back of the envelope" comparisons; they should not be taken too seriously as a forecast of what is likely to happen in the months ahead.
Nonetheless, they underscore that the defining characteristic of U.S. oil production is its enormous inertia.
The recent episode of price weakness has been typical so far. Prices have declined for just under six months. The total peak-to-trough move has been between 47 percent (for Texas sweet) and 55 percent (North Dakota sweet).
1
2
3
View Full Article
Generated by readers, the comments included herein do not reflect the views and opinions of Rigzone. All comments are subject to editorial review. Off-topic, inappropriate or insulting comments will be removed.