Exec: Brazil's Govt Needs to Show Restraint to Promote Shale Development
by Matthew V. Veazey
|
Rigzone Staff
|
Thursday, December 11, 2014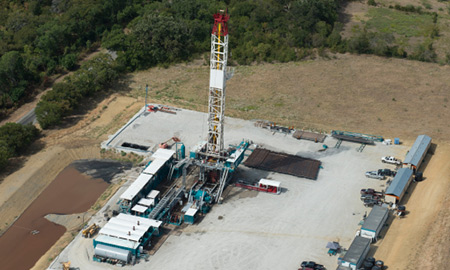 Texas-based energy executive offers his take on how Brazil can capitalize on its unconventional oil and gas resources.
With its legacy of wildcatting, weathering boom and bust cycles and, more recently, bringing on a shale "revolution" that has changed longstanding assumptions about global energy markets, the U.S. oil and gas industry has earned a reputation for boldness. Interestingly, one outspoken Texas energy executive with first-hand knowledge of operating in U.S. shale plays believes a good measure of modesty by one stakeholder could help to spur a shale revolution in Brazil.
"My thoughts about Brazil are virtually the same as they are here in the United States: get the government out of the oil business," said Chris Faulkner, the founder, chairman and CEO of Dallas-based Breitling Energy Corp., which is active in the Eagle Ford, Marcellus, Utica, Bakken/Three Forks and other U.S. shale plays.
"I know regulations of some kind are a necessary evil, but when government is quashing what could end up being something that escalates the standard of living in Brazil for those who have been suffering in poverty for so long, it has to change," continued Faulkner. "I only hope that the promises that President [Dilma] Rousseff made during her campaign about Petrobras and the Brazilian oil industry becoming the pride of the world will actually happen during her new term, unlike her last one."
Read on for additional insights from Faulkner in regard to exporting U.S. shale success to Brazil.
Rigzone: In your experience, what are some of the key similarities associated with developing a conventional play versus an unconventional play? What are the main differences?
Faulkner: I think the similarities are pretty simple and basic in that the end game is the same: getting those precious resources out of the ground, be they oil or gas. They both require good equipment, good people with a lot of experience and safety training, and a working knowledge of the oil patch. The differences from the 35,000-foot view are just as simple. With conventional, you go to a site, set up a rig, and drill down until you (hopefully) hit pay dirt. Unconventional is a lot more complicated in regards to the planning, the equipment, and even more importantly, the amount of potential pays you will eventually get from the field.
1
2
3
View Full Article
Generated by readers, the comments included herein do not reflect the views and opinions of Rigzone. All comments are subject to editorial review. Off-topic, inappropriate or insulting comments will be removed.