Brazil: How to Import a Shale Revolution
|
Tuesday, December 09, 2014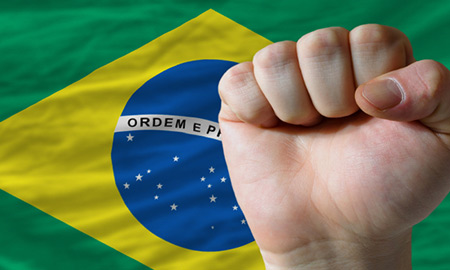 Brazil: How to Import a Shale Revolution
In a given year, Brazil imports nearly $70 billion in goods and services from the United States, according to figures from the Office of the U.S. Trade Representative. Some of the top U.S. products that make their way to Latin America's largest economy include refined petroleum, electrical machinery, aircraft and organic chemicals.
In Walter Fróes' opinion, Brazil needs another import from its northern trading partner: the expertise necessary to economically produce hydrocarbons from its virtually untapped shale formations.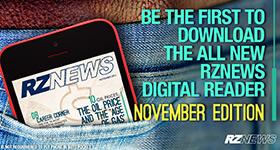 Stable Electricity Prices: A 'Revolutionary' Dream
"If we have shale gas, it will be a revolution," said Fróes, CEO of CMU Energy Trading Co., a consulting firm based in the southeastern Brazilian city of Belo Horizonte, located in Minas Gerais state.
Brazil obtains more than three-quarters of its electricity from hydropower, and lingering drought conditions in the country have exposed the shortcomings of this heavy reliance on hydro.
"Because of environmental problems, we don't build hydro power plants with reservoirs in Brazil anymore," explained Fróes. "As a result of that, the hydro generation has become similar to wind generation, which means that when the rains are good, electricity production is good. When the wind is good, generation is good. "
Now that water levels are low in the country's reservoirs, generation has been erratic – and power has been expensive, he added.
"We need to increase gas-fired generation to stabilize the spot electricity price," Fróes continued, adding that the price in Brazil has even approached $300 per megawatt-hour (MWh), or 30 cents per kilowatt-hour (kWh). By comparison, the average retail price of electricity for residential, commercial and industrial customers in the United States – which boasts a more diverse array of fuels for power generation – was slightly less than 11 cents per kWh in September 2014.
1
2
3
4
View Full Article
Generated by readers, the comments included herein do not reflect the views and opinions of Rigzone. All comments are subject to editorial review. Off-topic, inappropriate or insulting comments will be removed.