Chevron, Statoil, ONGC Secure Exploration Permits in NZ's Block Offer 2014
by Rigzone Staff
|
Tuesday, December 09, 2014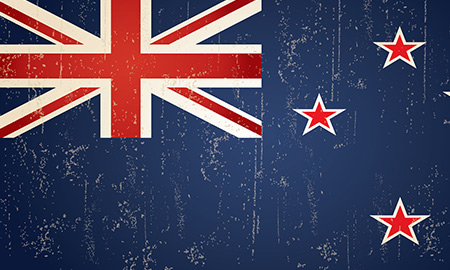 New Zealand awards 15 exploration permits as part of Block Offer 2014 to nine companies, including Chevron, Statoil and ONGC Videsh.
New Zealand awarded 15 new onshore and offshore exploration permits as part of Block Offer 2014 to nine oil and gas companies, including Chevron Corp., Statoil ASA and India's ONGC Videsh Ltd., Energy and Resources Minister Simon Bridges said Tuesday.
Six onshore permits across the Taranaki, West Coast and East Coast basins were offered as part of Block Offer 2014, while the nine offshore permits were spread across the Reinga-Northland, Taranaki, and Pegasus basins.
"Block Offer 2014 has attracted three new companies to explore here, as well as expanded interest from local and international companies already operating in New Zealand," Bridges said in a press release.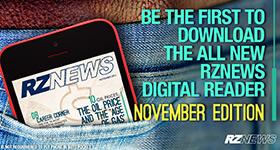 "I am very pleased that as part of Block Offer 2014 we will welcome three new entrants to the New Zealand sector. Two are major overseas companies with significant resources and extensive worldwide experience – Chevron, in a joint venture with Statoil, and ONGC Videsh. I'm also pleased to see the third new entrant is a local company, New Endeavour Resources," he added.
Collectively the permits represent more than $84 million (NZD 110 million) in committed expenditure on initial exploration which, if successful, could lead to further work worth more than $763 million (NZD 1 billion).
According to Bridges, the tender results indicated that New Zealand continues to cement its reputation as a key destination for investors in oil and gas exploration.
"The award of exploration permits today is another important step toward unlocking New Zealand's oil and gas potential, both on and offshore...The Government is committed to developing our oil, gas and mineral resources in a sensible, safe and environmentally responsible way. Block Offer 2014 is delivering on that," Bridges commented.
Oil and gas exploration permits were awarded to:
Chevron NZ Exploration: Three offshore Pegasus permits (in a joint venture with Statoil Lambda Netherlands BV)
Statoil Lambda Netherlands BV: One offshore Northland-Reinga permit
ONGC Videsh: One offshore Taranaki permit
New Endeavour Resources: One offshore Taranaki permit
OMV New Zealand: One offshore Taranaki permit and one offshore Pegasus permit
Todd Exploration & Beach Petroleum: One offshore Taranaki permit
Mosman Oil & Gas NZ: One onshore East Coast permit and two onshore West Coast permits
TAG Oil NZ: Two onshore Taranaki permits
Petrochem: One onshore Taranaki permit
Generated by readers, the comments included herein do not reflect the views and opinions of Rigzone. All comments are subject to editorial review. Off-topic, inappropriate or insulting comments will be removed.
RELATED COMPANIES