Singapore's NUS to Launch Petroleum Engineering Program
|
Friday, December 05, 2014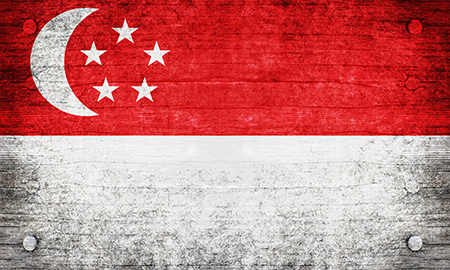 The National University of Singapore plans to launch a petroleum engineering program later next year to meet the manpower needs of oilfield services companies operating in Singapore.
Singapore is one of the key centers serving the upstream petroleum industry in Southeast Asia despite lacking hydrocarbon resources. To support its oil and gas equipment and services sector, the country's National University of Singapore (NUS) recently launched a petroleum engineering professorships program (PEPP) that will help to build research and development (R&D) capabilities and talent for the sector.
The government plans to boost the petroleum equipment and services sector, which has experienced compounded annual growth of 10 percent since 2006 and contributed $3.14 billion (SGD 4 billion) in manufacturing output in 2012, Singapore's Second Minister for Trade & Industry S Iswaran said in his Oct. 15 speech launching the NUS PEPP.
"The PEPP being launched today is the next step in our efforts to build R&D capabilities and talent for the industry. As part of the Program, NUS will introduce new course modules in Petroleum Engineering for their Masters in Offshore Technology, and partner companies in R&D projects," he added.
Singapore's oil and gas equipment and services sector has grown in recent years, with the sector providing employment for over 10,000 workers. Employment in the sector has grown by about 7 percent annually from 2007 to 2012, according to Iswaran, who added that the sector provides opportunity to engage in high-value research and engineering activities in providing solutions for the energy industry.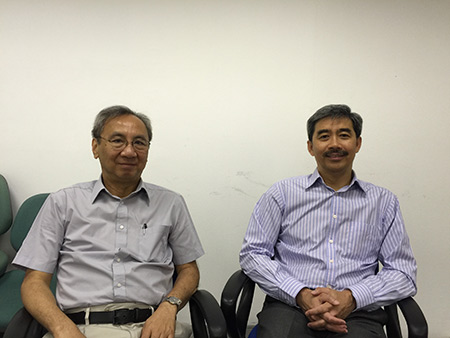 Left: Professor Arthur Cheng Chuen Hon, Department of Civil & Environment Engineering, NUS; Right: Professor Chow Yean Khow, executive director of the Maritime Institute @NUS; executive director, Center of Offshore Research & Engineering in Department of Civil & Environment Engineering, NUS
Rigzone interviewed two NUS staff involved in the PEPP. They are Professor Chow Yean Khow, executive director of the Maritime Institute @NUS as well as the Center of Offshore Research & Engineering in NUS' Department of Civil & Environment Engineering (DCEE) and Professor Arthur Cheng Chuen Hon, also with the DCEE.
Rigzone: NUS has an offshore technology program. What led NUS to launch the PEPP?
Chow: We have an offshore program for more than 10 years, starting with a Bachelor of Engineering, or B. Eng. (Civil Engineering) with specialization in offshore engineering in 2004 and introduced a Master of Science (M.Sc.) in the same specialization in 2006. We also started a B.Eng. (Mechanical Engineering) specializing in offshore oil and gas technology in 2005 and launched the subject at the M.Sc. level in 2007. The two post graduate programs were merged into a M.Sc. (Offshore Technology) or MOT in August 2011 as it made sense to have a single program addressing offshore issues like rigs, where you look at designs, analysis and R&D. Then in 2012, EDB [or Economic Development Board – an agency that promotes foreign investments in Singapore] gave us funding to start a subsea engineering professorship as part of the MOT to enhance our subsea initiatives. This new subsea engineering program was launched in August 2012.
EDB identified a need for manpower in petroleum engineering in subsequent discussions, which focused on oilfield services companies as they have a large presence in Singapore. That prompted us to set up a petroleum engineering program, which is planned for launch next August. We are currently going through the approval process for the program in the university.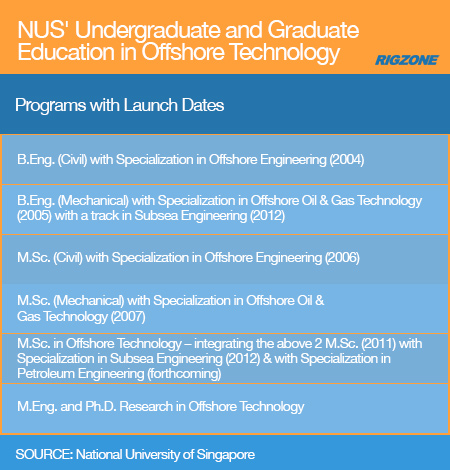 NUS' Undergraduate and Graduate Education in Offshore Technology Source: National University of Singapore
Rigzone: EDB and industry partners are funding the petroleum engineering program. Besides EDB, which companies are supporting the program and can you explain their interests for doing so?
Cheng: EDB provides initial funding to kick start the program. We will then talk to industry partners about contributions in terms of sponsoring research, sponsoring graduate students and so on.
Chow: We haven't got to the stage on program funding by companies, but that is the plan. Halliburton Co., Schlumberger Ltd., Cameron, Petroleum Geo-Sciences ASA (PGS) and CGG are companies we believe will have a great need for manpower. And they are the ones we will or have been talking to. Apart from the teaching side, we intend to embark on R&D with some of them. Once the program gets started and when we have more staff, we will discuss R&D collaboration on projects that are of interests to them.
Rigzone: The NUS petroleum engineering program will have three faculty members. What specialized areas will these staff possess and when is the timeline for their appointments?
Cheng: I am the first and only faculty member right now. Our focus is not on the traditional petroleum engineering program, but more of an upstream R&D program and a more general R&D program because our customer base is the oilfield services companies rather than exploration and production (E&P) firms. Services companies don't really do that much of reservoir simulation, reservoir modelling, etc. They do measurements primarily. My own background is rock physics and downhole measurements. Prior to joining NUS, I was the senior manager for acoustics and borehole seismic at Halliburton. The type of people we are looking for are those with engineering background, but with knowledge of the oil industry, particularly petroleum geology. We want them to teach students what to measure in the earth, what kind of measurement we make, why make these measurements and how to interpret these measurements. So when the graduates go to Halliburton and Schlumberger and start designing tools, they will have an idea on why they are designing in a certain manner and the kind of results to aim for.
The other part of the course will touch on seismic, with training on basic seismic imaging and the acquisition of seismic data. Such knowledge will be useful, especially when the graduates go to work in companies like CGG. They won't have to start from scratch and can fit into the job easily. The curriculum will be broad-based, covering petroleum geology, seismic, downhole measurements, reservoir characterization and reservoir production issues. We are in the midst of recruiting faculty members and hoped to have them on board by the time the program kicks off next August.
Rigzone: How many post-graduates will the program have each year?
Chow: For the MOT program, we have taken in close to 40 candidates previously. So with the new specialization in petroleum engineering, we hope that there will be more. Students can come in just under the MOT program and pick and choose the modules they are interested in during their candidature. Only when they file for graduation, will we know the exact number that choose to specialize in petroleum engineering. We hope for a good number. From our discussions with EDB and looking at the needs of the region, I think there will be an interest in this program.
Cheng: Our petroleum engineering program is also tailored for people who want to do part time M. Sc.
Rigzone: How did NUS decide on the subject focus for the petroleum engineering program?
Cheng: It's mainly through talking about the sector's manpower needs with EDB and the companies already in Singapore.
Chow: For the petroleum engineering program, we need to cover other areas to give them broad-based holistic training although the focus will be on subjects mentioned earlier.
Rigzone: Are there plans to have a Bachelor in Petroleum Engineering at NUS further down the road?
Chow: It still too early to tell if there will be a Bachelors in petroleum engineering as we are just starting the M.Sc. We have to see how it goes because a full-scale Bachelors program would require a lot of resources, something we don't have at the moment.
Rigzone: What facilities are available at NUS to support the petroleum engineering program?
Chow: We are discussing with companies to provide software that could be used as part of the teaching program. As we progress the MSc program and if there is a need to develop equipment for it we will do so.
Cheng: Halliburton has already said that they will do that. We have also spoken to CGG and they would probably have some software available, as well as Ikon Science Ltd.
Rigzone: How acute is the talent shortage in Singapore's oil and gas equipment and services sector and how far will the program address this issue?
Chow: Companies we spoke to tell us there is no such trained manpower in Singapore and they are trying to get them from the region. One major reason why they want to set up here is because Singapore has a good educational system, providing people who are well trained. So before they do so, the question they ask would be whether the needed manpower is available. This is a big issue. We hope the new program would actually fill the niche.
Cheng: Students in Singapore are all very well trained, but many companies find it difficult to train internally nowadays because of the time pressure exerted by new projects, making it difficult for them to spend an extra 20 percent of time to train new employees.
Rigzone: Are there any R&D areas cited for possible collaboration between NUS and industry partners?
Cheng: We will look for research activity with Halliburton and are now working with them to explore a number of research areas.
Rigzone: How different will NUS' program be compared with others in the region?
Cheng: We are not going to have a traditional petroleum engineering program. We are probably more upstream, with a seismic component – especially after talking to CGG – and a component on reservoir characterization. One of the things that we really want to have is an innovative program focusing on R&D. I don't think regional universities currently focuses much on the research part, they tend to focus on more general areas. Part of the distinction we will have at NUS is a research component and master component.