Bridging Appalachia's Skills Gap: Dennis Yablonsky, ACCD
|
Wednesday, December 03, 2014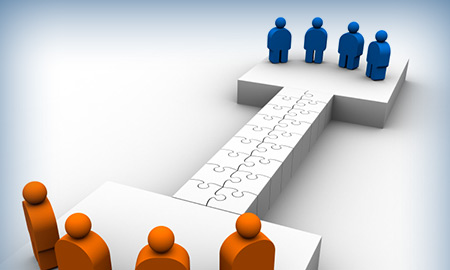 Rigzone recently spoke to representatives of API's founding partners: Chevron, ACCD, the Claude Worthington Benedum Foundation and RAND Corp. Read on for their perspectives on the initiative.
As CEO of the Allegheny Conference for Community Development (ACCD), Dennis Yablonsky leads an organization that aims to help businesses thrive in the Pittsburgh region. The economic and community development organization has embraced the "energy renaissance" spurred by Marcellus and Utica shale development that has been underway in the region for the better part of the past decade. However, ACCD also recognizes that the tri-state region needs more STEM training options to support its goal of achieving what it calls "sustainable prosperity."
ACCD will play a "matchmaker" role in the Appalachian Partnership Initiative (API), linking Chevron and other partners to students, teachers and workers in need of science, technology, engineering and math (STEM) education and training resources. Excerpts of Yablonsky's conversation with Rigzone follow.
Rigzone: Why is the Appalachia Partnership Initiative so important to Pittsburgh and the surrounding region?
Yablonsky: Thanks to natural gas development in the Marcellus Shale, the tri-state region is at the forefront of an energy renaissance that has created thousands of new, high-paying jobs, and promises to create thousands more. In 2012, we surveyed 37 local organizations across 10 local counties and found that they planned to make 7,000 new hires by 2020. When you consider that there are more than 1,000 energy companies in the area, the actual number of new hires in this timeframe will be much higher. However, that same study found that a shortage of skills in the local workforce – especially in the areas of STEM – could prevent energy companies from filling thousands of new jobs in the region. In fact, survey respondents said they were confident in their ability to fill only one of every five forecasted jobs in critical areas, citing a deficiency in the technical knowledge, skills and experience required to perform these jobs among the region's workforce.
Dennis Yablonsky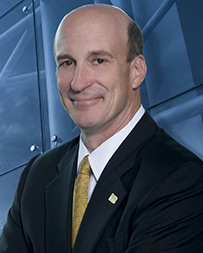 CEO, Allegheny Conference for Community Development
Business leaders aren't the only ones concerned about closing this skills gap. In October, the Carnegie Science Center released survey results that revealed 40 percent of parents in Pennsylvania, Ohio and West Virginia think that schools need to do a better job of preparing students for jobs and careers. The study found that parents, especially those in rural areas, do not understand the role that STEM education plays in preparing their children to fill high-paying jobs in the region. If our region is to take advantage of the opportunities before us, we will need to improve STEM education to meet the needs of companies in our growing energy and manufacturing industries.
The Allegheny Conference applauds Chevron for building such a diverse group of partners, and for taking a leadership role in helping to address the region's needs.
1
2
View Full Article
Generated by readers, the comments included herein do not reflect the views and opinions of Rigzone. All comments are subject to editorial review. Off-topic, inappropriate or insulting comments will be removed.