Oil, Gas Companies Adjust to Social Media, Multi-Generation Workers
by Gene Lockard
|
Rigzone Staff
|
Tuesday, November 25, 2014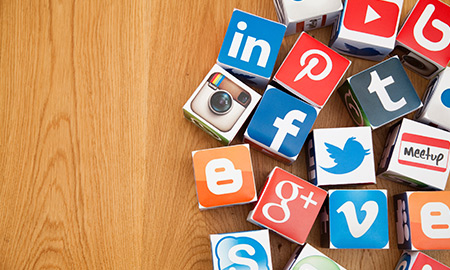 Multi-generational workforces, using social media, pose challenges while offering opportunities for oil and gas companies.
In simple terms, "social media has shifted the way we communicate with each other," both socially, and at work, Crystal Washington – author, social media strategist and owner of CMW Enterprises – told those in attendance at the 5th Annual People in Energy Summit in Houston.
Over the next decade, a large number of workers from the Millennial generation, also known as Gen Y, will be moving into the energy industry. The new workers will be necessary in replacing retiring workers that come primarily from the Baby Boomer generation. As the new workers begin to make up a higher and higher percentage of all workers in the industry, it will be necessary for the industry to be flexible and open to the changes – including those brought about by social media – that will arrive with the influx of new workers.
There is a logical reason for the generational difference in social media and technology, Washington said. It's not that Baby Boomers in the energy industry can't use technology as well. However, people from that generation did not have to adapt to technology as quickly as subsequent generations, because new technology came out far more slowly than it now does. Baby Boomers were already adults before the technology boom came along. They were working and communicating without the use of smart phones and social media long before that technology was invented, and did not have to adapt as quickly.
And then things changed. In recent years, technology has moved very quickly in a short amount of time, forcing workers to quickly learn how to communicate in new ways, noted marriage and family therapist Sadia Jalali in a Houston Public Media interview. The rapidity of change has been the most difficult for generations used to technology moving at a slower pace.
However, despite the challenges of a multi-generational workplace, and the need to use rapidly changing social media and adapt to technological innovations, the energy industry could benefit from all of it by challenging new Gen Y workers to show, by the use of social media, how the workplace could be fun to potential new employees, and encouraging them to channel their energy back into the company, Washington said. That could be essential in getting the new workers that the energy industry will need in the coming years.
In short, Gen Y workers using social media could be an asset to the energy industry as it goes through a period of generational transition in the workplace.
As for the different generations learning to co-exist, that can be overcome, said Dr. Michael Winters, a Houston-based psychologist, in a Houston Public Media interview.
1
2
3
View Full Article
Generated by readers, the comments included herein do not reflect the views and opinions of Rigzone. All comments are subject to editorial review. Off-topic, inappropriate or insulting comments will be removed.