The US Energy Infrastructure: Is it Safe?
|
Thursday, November 27, 2014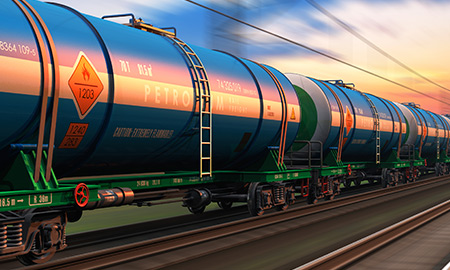 Pipeline and railcar safety incidents are infrequent, but the safety records for both could be improved, experts say.
Steve Magness

Steve Magness, Partner, Cogent Energy Solutions, LLC
First, the good news regarding energy transportation in the United States: about 99.5 percent of all material transported by either railroad cars or by pipelines reaches its destination. However, the accident rate is still too high, and it is even up slightly for gas liquids, even when adjusted for volumes and miles traveled. And most pipeline incidents are happening on new pipeline systems, not older ones, according to speakers at a recent Energy Symposium hosted by the University of Houston.
In recent years, with horizontal drilling and hydraulic fracturing in unconventional shale formations becoming the new norm, production levels for crude oil, natural gas and natural gas liquids have shot up, leaving the industry racing in the wake to build an infrastructure to catch up.
The quantity and quality of pipeline networks across the country varies, with Texas and the Gulf Coast region having a more established pipeline system than states like North Dakota, where natural gas production from the Bakken shale formation routinely overwhelms the existing infrastructure and soon becomes necessary in the Bakken and in other formations to consider other infrastructure options, Steve Magness, partner at Cogent Energy Solutions, noted.
One aspect of building new pipelines is that it takes time – as much as 17 to 20 years – to complete a project. Building rail does not require very long-term commitments, and large volumes are not needed to justify the incremental cost of building terminals to load crude on railcars and terminals to take crude off of railcars, because the railroad infrastructure already exists. So, large companies typically tend to support rail as a long-term solution for the marketplace.
Advantage and Disadvantages of Pipelines, Railcars
Over land, the two main methods of long-distance transportation for crude oil and gas liquids are pipeline and railcar.
Pipelines:
• safer on a per-barrel basis
• more efficient than railcars
• emit fewer emissions than railcars
• require more fill before they can be used
Railcars:
• a quicker response time to new upstream developments
• provide more flexibility with endpoints
• lower initial costs
• can often avoid political obstacles
As noted by Charles Esser, Oil Market Analyst, International Energy Agency
US Pipeline Safety
For pipeline safety to move forward, all of the involved stakeholders need to be involved. That includes the industry, the regulators, and ideally, the public and citizens, according to Carl Weimer, executive director at Pipeline Safety Trust.
Three types of pipelines were examined for incidents over a period of 20 years: hazardous liquid pipelines and gas distribution pipelines trended down, while larger gas transmission lines trended upwards. However, over the last 8 years, natural gas pipelines – gas distribution pipelines and gas transmission lines – trended down, while hazardous liquid pipeline incidents trended up.
Over the same time frame, new regulations were kicking in that should have made things safer, so "it's curious why this hasn't happened," Weimer said.
The three major types of hazardous liquid pipelines were examined separately, and all three were having increasing incidents, particularly crude oil pipelines. For major transmission pipelines, the new pipelines were failing much quicker than older pipelines.
The reasons for failures are within the operator's control, and for gas transmission pipelines, the reasons include corrosion, welds, material, which are "all things that are in the operator's control," Weimer said, while for natural gas distribution pipelines, reasons for failure include excavation damage. Crude oil pipelines have more issues than product pipelines, and many of the issues are a result of internal corrosion, indicating that it is the product itself that is causing the problem.
The number of incidents on pipelines is 200 to 300, more than 2.5 million miles of pipeline, so chance of an incident is very small, Weimer noted. However, while the industry focuses on the small probability, "the public and the media like to focus on the consequences."
"Risk is the probability of something happening, and the consequences if it does," Weimer said.
US, Canadian Transportation Systems
In the United States, most product moves east and west except in the Midcontinent, where crude oil moves from north to south. In Canada, the pipeline system "is largely designed to bring crude south to the U.S. border, and not east-west," Charles Esser, oil market analyst at the International Energy Agency said. "This is important because it means that Canadian crude to be exported can only go through the United States. Canada does not at present have an alternative export loop."
Carl Weimer

Carl Weimer, Executive Director, National Pipeline Safety Trust
"This is a big issue right now (with the Keystone XL pipeline). Rail can sometimes be an alternative when political issues block pipelines, so rail has been an important way to get crude into the United States."
Because rail is often used to move crude across the border, safety regulations made for railcar transport in Canada also affect U.S. regulations, Esser said. Earlier this year, the Canadian government decided to put new regulations into place on tanker cars.
"The oldest tanker cars, the DOT 111-series, have been banned, and the remainder have to be retrofitted or replaced by 2017," Esser said.
Because the cars will be crossing the border into the United States, the new regulations will affect the United States even if there are no new regulations passed there, and will probably prompt the United States to make a decision on new regulations quicker than it might otherwise have done, he said.
In Canada, there is about 3 million barrels of oil per day (MMbopd) that moves through the Canadian pipelines. However, rail is growing rapidly, and transports about 550,000 barrels of oil per day. In the United States, about 22.7 MMbopd flows through 100,000 kilometers of pipeline," he said.
Curiously, because of the Jones Act, it is more expensive to take crude from the Gulf Coast region to the East Coast of the United States than it is to take it to the East Coast of Canada.
In the United States, rail use has grown rapidly, due in large part to production in the Bakken shale formation in North Dakota, where the pipeline infrastructure is inadequate for handling all of the fossil fuel produced in the formation.
Charles Esser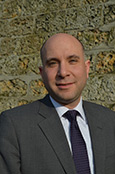 Charles Esser, Oil Marketing Analyst, International Energy Agency
A major point of concern with the growth of rail use is the amount of spillage from tanker cars, which, though the amount of spillage is quite small, has increased rapidly. Between 1975 and 2012, there has been a 50 percent increase in railcar spills, and as a result, new rules are being considered by the U.S. Department of Transportation (DOT), including whether the cars will be replaced or retrofitted, the need for speed limits, the need for special cars, and whether Bakken is more volatile than other crude oil.
New construction in North America has mostly been about bringing crude oil to the refining capacity on the Gulf Coast. However, Canada is also looking for export alternatives on the east and west coasts.
Recently, with reforms in Mexico now a reality, it remains to be seen whether the energy reform in Mexico will result in more energy integration with United States and Canada, and if Mexico will be open to foreign investment. There is the potential for Mexico crude oil to move north, or for U.S. crude oil to move south. Currently, however, there are no crude oil connections between Mexico and the United States. For now, reform in Mexico has opened up the midstream market more than the upstream market, Esser said.
Generated by readers, the comments included herein do not reflect the views and opinions of Rigzone. All comments are subject to editorial review. Off-topic, inappropriate or insulting comments will be removed.