Well Abandonment: Q&A with Weatherford International
|
Friday, November 28, 2014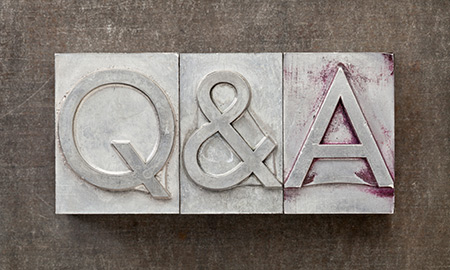 Rigzone talks to Delaney Olstad, a business development manager for Weatherford, about how the oil and gas industry can best tackle the activity of well abandonment.
Well abandonment is a fast-growing sector of the upstream oil and gas industry, with data compiled by oilfield services firm Weatherford International indicating that some $45 billion is expected to be spent on the activity over the next two decades. Approximately 20,000 wells have been targeted for abandonment worldwide over this period, with 60 percent of these located in the Gulf of Mexico.
Delaney Olstad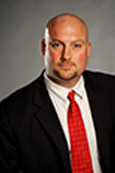 Delaney Olstad, Global Business Development Manager for Well Abandonment and Intervention Services, Weatherford
Rigzone caught up with Delaney Olstad, Global Business Development Manager for Well Abandonment and Intervention Services at Weatherford, at last month's Society of Petroleum Engineers conference in Amsterdam to pick his brains on how the industry can best tackle well abandonment in the years to come.
Rigzone: What are the major challenges right now to do with the abandonment of offshore wells in mature basins around the world?
Olstad: Accessing damaged and downgraded platforms. Although there are some structures that have adequate deck space to place a full complement of equipment to perform late-stage intervention and/or well abandonment operations, many platforms either don't have much open area or cannot safely support the weight.
And unknown – or not, as of yet, defined – regulations. There are areas around the globe that do not have clearly outlined methods of abandonment or specific procedures to be carried out to successfully shut down a well.
Rigzone: What are the best ways to mitigate these challenges?
Olstad: [We need] fit-for-purpose equipment specific to the requirements associated with the job. Systems that can more readily adapt to the limitations and specification of an offshore platform have a higher probability of success. These systems may be placed directly on the platforms in their entirety or they may need to be split so that some portion of the system is located on an assistance vessel.
Rigzone: Some figures in the well abandonment sector think that how producers handle the scheduling of wells earmarked for abandonment is a key issue. What problems need to be addressed when it comes to scheduling?
Olstad: Well abandonment operations are an integral and inevitable component to the total lifecycle of a well. The planning phase associated with installing a well should factor in the steps necessary to abandon the wells. Planning will help reduce the overall cost and increase operational efficiencies associated with well abandonment.
Rigzone: How are service companies – such as Weatherford – working with the operators to best achieve well abandonment in a cost-effective and environmentally-friendly way?
Olstad: Weatherford works closely with the operators to develop specific procedures that work best for each project including individual well configurations. We also look for new technologies and methods that can reduce the costs of operations through greater efficiencies.
Rigzone: And how are different disciplines within oil services companies and at the operators working together on well abandonment activities?
Olstad: Well abandonment requires a large variety of equipment and services. We are able to provide a single source for all operational needs by grouping multiple product lines into an integrated service package.
Rigzone: What is the best strategy to effectively retire offshore assets while minimizing risks and cost?
Olstad: The most effective aspect to minimizing risks and cost is extensive planning. The identification of any unknowns helps alleviate unexpected downtown. By having the correct equipment and experienced personnel, operations are able to be conducted in a manner that optimizes operational efficiencies.
Rigzone: Where in the world can we expect most work to occur in the well abandonment industry during the next decade or so?
Olstad: Operations in the Gulf of Mexico will continue into the next decade. We can also expect to see a more focus approach and increase of opportunities, first in the North Sea, then in areas such as West Africa and certainly in the Asia-Pacific market.
Generated by readers, the comments included herein do not reflect the views and opinions of Rigzone. All comments are subject to editorial review. Off-topic, inappropriate or insulting comments will be removed.