Mozambique's LNG Ambitions Taking Shape, Gradually
|
Tuesday, December 02, 2014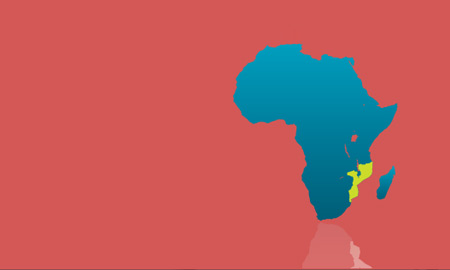 Mozambique's goal of becoming the next major liquefied natural gas exporter is progressing, albeit slowly, pending the government's passage of legislation on energy investment.
Mozambique's hopes to be the world's third largest liquefied natural gas (LNG) exporter after Australia and Qatar by the end of this decade is taking shape slowly, pending the government's passage – before year-end – of legislation governing two major projects in the Rovuma Basin.
The legislation or Decree Law will provide the legal, governmental and contractual framework for the LNG projects in Mozambique's offshore blocks Area 1 and Area 4 – operated by U.S.' Anadarko Petroleum Corp. and Italy's Eni S.p.A., respectively.
Once the law is passed, Mozambique will be able to develop and produce gas with support from these international oil companies (IOC) to export LNG to energy deficient consumers, particularly in Asia.
As such, development of untapped gas resources would certainly be welcomed in the impoverished Eastern African nation as enormous economic and developmental benefits are likely to accrue from proceeding with the LNG projects.
After all, Mozambique, with a gross domestic product (GDP) of $15.32 billion, was placed a lowly 115 in World Bank's ranking of the world's economies in 2013, far below top rank United States, which has a GDP of $16.8 trillion.
"Ratification of an acceptable Decree Law will enable Anadarko and our partners to pursue investment in the country as planned and sets the stage for submission for plant development to the government in 2015. Something we believe will enhance the laws and the well-being of people of Mozambique for decades to come," Al Walker, president and CEO of Anadarko told analysts Oct. 29 in an earnings call for the third quarter.
Anadarko Gets Ready to Develop Area 1 Block
While waiting for Mozambique's passage of the Decree Law, Anadarko has been progressing work on the Area 1 project. The firm, which commenced exploration drilling in Mozambique in 2010, has made sizeable gas discoveries, estimated at 50 to 70 trillion cubic feet (Tcf).
Area 1 Project Partners
1
2
3
4
5
View Full Article