Oil India Boosts War Chest as Company Plans to Acquire More Upstream Assets
by Ranveer Karan
|
Rigzone Contributor
|
Thursday, November 27, 2014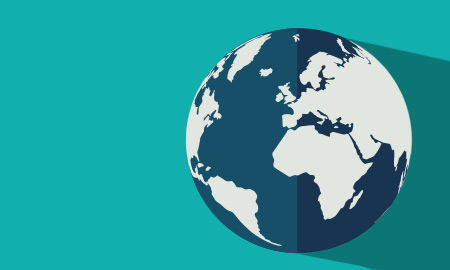 Oil India plans to increase its budget by around 10% next year as the company embarks on an acquisition trail for upstream assets worldwide.
India's state-owned Oil India Ltd.'s (OIL) next fiscal budget will be increased to $635.44 million (INR 40 billion) as the company seeks to purchase more hydrocarbon concessions globally, chairman and managing director Sunil Kumar Srivastava commented in Singapore last week.
"We are busy in exploration in onshore, offshore and deepwater in India, as well as 10 other countries," he said.
OIL Sets Aside Funds for Upstream Acquisitions
OIL's current budget would average $588.10 to $604.43 million (INR 36-37 billion) from the $3.10 billion (INR 190 billion) planned for 2012 to 2017 as part of India's 12th Five Year Plan which guides India's development in phases.
OIL, India's second largest national oil company, produces 80,000 barrels per day of crude oil and 250 million standard cubic feet of natural gas. The company's oil production is around 10 percent, while gas forms about 5 percent of the total hydrocarbon produced in India.
Around 90 percent of oil and gas produced by OIL is from Assam and Himachal Pradesh, with the remaining 10 percent provided by Rajasthan.
"We also produce oil in small quantities in the United States, Venezuela and Russia," Srivastava said.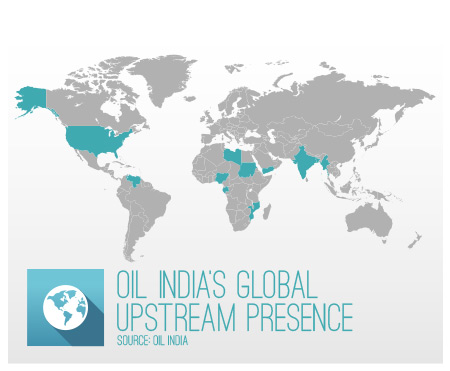 Oil India's Global Upstream Presence
1
2
3
4
View Full Article
Generated by readers, the comments included herein do not reflect the views and opinions of Rigzone. All comments are subject to editorial review. Off-topic, inappropriate or insulting comments will be removed.
RELATED COMPANIES