Coil Tubing Technology Offers Great Efficiency in Fracking
|
Monday, November 24, 2014
Coil tubing is an old technology that has been used in the North American and international oil and gas industry for years. However, coil tubing has primarily been used for well cleanouts and interventions as a cheaper alternative than using a rig. In Canada, coil tubing has been used for fracking for a longer period of time in the United States.
"I believe the coil technology in Canada has been ahead of the United States," said Willems. "The primary use for coiled tubing in the United States has been for drilling out composite plugs. However, the United States has been catching up rapidly in the past three years by building some larger and more sophisticated coil unit."
About five years ago, an NCS engineer came up with the idea of introducing a sliding sleeve into NCS' technology, replacing the jet perforating technology, making it useful for oil and gas.
"The reason we can set all the records we have is because we're doing one stage at a time," said Warren Williford, NCS marketing director, told Rigzone.
The company is preparing to do a 100-stage well in Texas.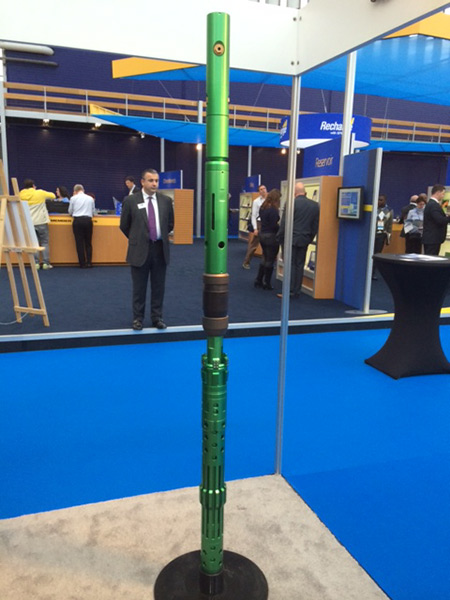 NCS' coil tubing technology offers a more efficient alternative for hydraulic fracturing.
1
2
3
4
5
View Full Article
Generated by readers, the comments included herein do not reflect the views and opinions of Rigzone. All comments are subject to editorial review. Off-topic, inappropriate or insulting comments will be removed.