Coil Tubing Technology Offers Great Efficiency in Fracking
|
Monday, November 24, 2014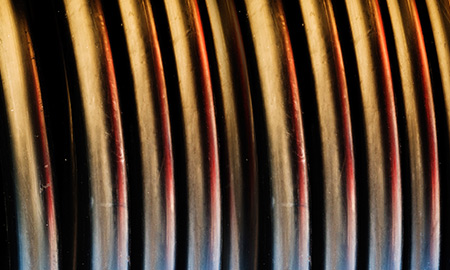 A coil tubing technology used in coalbed methane now offers a more efficient and economic solution for unconventional well completion and production management.
A technology originally used for coalbed methane operations can allow oil and gas operators to conduct more accurate hydraulic fracturing operations.
Officials with Houston-based NCS Multistage Unlimited – formerly known as NCS Energy Services and NCS Oilfield Services in Canada – say their award-winning, unlimited coiled-tubing fracturing system offers a more effective alternative to the plug-and-perf and ball sleeve frac systems that have been widely used in oil and gas operations.
As the number of stages of U.S. shale wells rises, completion methods such as plug and perf and ball sleeves become less effective, said NCS President Tim Willems in an interview with Rigzone at the Society of Petroleum Engineers' Annual Technical Conference and Exhibition last month in Amsterdam.
In both methods, operators can't tell how the formation in the frac zone is responding to fluids sent down a well, and have no way of managing how water and chemicals are being consumed. They are also left with no resources when a screen out occurs.
In the United States, a plug and perf operation might have four sets of perforations, then pump fluid at a rate of 100 barrels a minute hoping to get 25 barrels in one perforation and 25 in another, but analysis might show that one is taking more fluid than the others, Willems noted.
"There's a difference between being efficient in drilling and not fracking properly," said Willems. "I believe we can do both."
Established in mid-2006, the company initially provided a tool run on coil tubing to perform very small fractures in coalbed methane wells in the United States. Once natural gas prices declined in 2008, coalbed methane work dried up, prompting the company to seek opportunities for the technology in the oil and gas industry.
1
2
3
4
5
View Full Article
Generated by readers, the comments included herein do not reflect the views and opinions of Rigzone. All comments are subject to editorial review. Off-topic, inappropriate or insulting comments will be removed.