Coil Tubing Technology Offers Great Efficiency in Fracking
|
Monday, November 24, 2014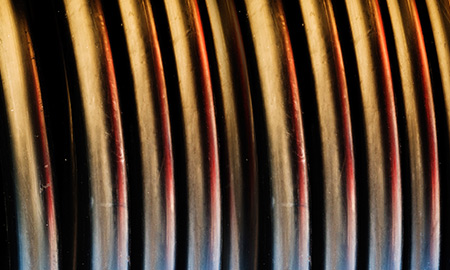 A coil tubing technology used in coalbed methane now offers a more efficient and economic solution for unconventional well completion and production management.
A technology originally used for coalbed methane operations can allow oil and gas operators to conduct more accurate hydraulic fracturing operations.
Officials with Houston-based NCS Multistage Unlimited – formerly known as NCS Energy Services and NCS Oilfield Services in Canada – say their award-winning, unlimited coiled-tubing fracturing system offers a more effective alternative to the plug-and-perf and ball sleeve frac systems that have been widely used in oil and gas operations.
As the number of stages of U.S. shale wells rises, completion methods such as plug and perf and ball sleeves become less effective, said NCS President Tim Willems in an interview with Rigzone at the Society of Petroleum Engineers' Annual Technical Conference and Exhibition last month in Amsterdam.
In both methods, operators can't tell how the formation in the frac zone is responding to fluids sent down a well, and have no way of managing how water and chemicals are being consumed. They are also left with no resources when a screen out occurs.
In the United States, a plug and perf operation might have four sets of perforations, then pump fluid at a rate of 100 barrels a minute hoping to get 25 barrels in one perforation and 25 in another, but analysis might show that one is taking more fluid than the others, Willems noted.
"There's a difference between being efficient in drilling and not fracking properly," said Willems. "I believe we can do both."
Established in mid-2006, the company initially provided a tool run on coil tubing to perform very small fractures in coalbed methane wells in the United States. Once natural gas prices declined in 2008, coalbed methane work dried up, prompting the company to seek opportunities for the technology in the oil and gas industry.
Coil tubing is an old technology that has been used in the North American and international oil and gas industry for years. However, coil tubing has primarily been used for well cleanouts and interventions as a cheaper alternative than using a rig. In Canada, coil tubing has been used for fracking for a longer period of time in the United States.
"I believe the coil technology in Canada has been ahead of the United States," said Willems. "The primary use for coiled tubing in the United States has been for drilling out composite plugs. However, the United States has been catching up rapidly in the past three years by building some larger and more sophisticated coil unit."
About five years ago, an NCS engineer came up with the idea of introducing a sliding sleeve into NCS' technology, replacing the jet perforating technology, making it useful for oil and gas.
"The reason we can set all the records we have is because we're doing one stage at a time," said Warren Williford, NCS marketing director, told Rigzone.
The company is preparing to do a 100-stage well in Texas.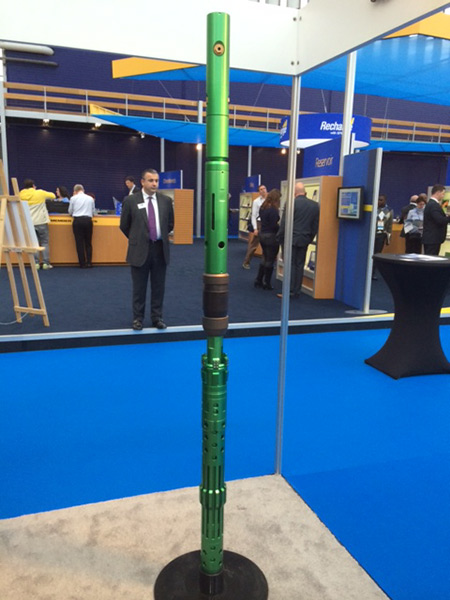 NCS' coil tubing technology offers a more efficient alternative for hydraulic fracturing.
Coil Tubing: How It Works
The isolation device is run on coil tubing and set in the lowermost sleeve of the well. When the isolation device is set inside the sleeve, it isolates pressure from above and below the sleeve, said Willems. The sleeve is opened with a combination of coiled tubing, set down weight and applied pressure. The frac is normally placed by pumping own the coiled tubing-casing annulus. After the frac is precisely placed, the isolation device is pulled up the well and set inside the next sleeve. When the tools are set, it is isolating all the wellbore below.
"We are pinpoint fracking the reservoir at each individual sleeve," Willems explained. "Every interval is individually and precisely fracked."
Conventional plug-and-perf and ball drop completions are commonly fracking multiple intervals at the same time, so there is far less control where the fracs are placed in the wellbore, said Willems.
"We can run our system in cemented or non-cemented wellbores. We have a lot of data that shows we have excellent isolation between frac stages in cemented wellbores."
Other drawbacks of using plug-and-perf and ball-drop technology is the high cost associated with plug-and-perf for five or six clusters of stages, and the need to use incrementally larger balls, which limits the number of stages you can do, Williford told Rigzone.
One of the key features on using coil while fracking is the ability to circulate fluids.
"For instance, if a stage is requiring acid for breakdown, the acid can be circulated down the coil while taking returns at surface. The benefits derived from circulating is saving of time and precious water."
Screen-outs can cause some serious inefficiencies and downtime if operators are utilizing plug-and-perf or ball drop completions. While screen-outs can't be prevented, NCS' technology can cut down on the number of screen-outs that occur.
"Since we have real-time bottom-hole pressure, we have the ability to see screen-outs coming and have been able to avoid them by changing pump rates and downhole concentrations on the fly. Screen-outs are something we plan for and encounter every day. We have our circulation string in the well, so we can circulate the sand back to the surface and then move to the next stage."
This clean out process is often completed within two hours, Willems said.
The Multistage technology can be used with any number of stages, allows for precise location of the fracture, requires one-third of the horsepower used in plug and perf and ball-sleeve completions, which means smaller frac spreads and less equipment at a well site, as well as lower fuel costs, less traffic and a smaller wellsite footprint, according to the company's website.
"The technology we've developed is extremely simple and reliable," said Willems. "Because we're fracking individual reservoirs one at a time, you know where the sand and fluids are going," Willems told Rigzone.
Companies that have been using plug and perf and who are making money might not see this process as efficient, but production is being left behind, and the difficulty and inefficiency in restimulating wells to access more oil and gas resources means it is important to complete a well right the first time.
Willems said the NCS' customers have been seeing improved recovery rates of 73 to 100 percent. Most of their customers operate in shale plays or tight sand plays internationally.
To date, NCS has completed 78,000 stages in a little more than 5,000 wells. Willems said the stage count in unconventional wells continues to rise in the United States, averaging 53 to 54 stages in plays such as the Permian Basin, Cleveland sands, the Eaglebine and the Marcellus. In a few weeks, the company will work on a well with more than 80 stages.
Earlier this month, the company announced it had set two completion records with its technology for an operator in McKenzie County, North Dakota. The first well, in the Middle Bakken formation, was completed in 94 stages and flowed 7,120 barrels of oil equivalent per day (boepd). Once completed, the well set a world record for the number of stages in a single well, NCS said in a Nov. 10 press statement.
On Oct. 11, an offset well completed in the Upper Three Forks formation in three stages flowed 7,824 boepd. This well was a hybrid completion comprising 97 NCS Gripshift cemented casing sleeves, with seven NCS Ballshift cemented ball-drop sleeves in the lower section of the well.
All states were successfully fractured in both wells.
"The announced flow rates demonstrate the improved production potential inherent in these completion technologies," said Joe DeGeare, NCS vice president of sales and operations, in a Nov. 10 press release.
The company has large operations in the United States and Canada, as well as Latin America, China and Australia. NCS recent completed its first tight sands well in Siberia.
Generated by readers, the comments included herein do not reflect the views and opinions of Rigzone. All comments are subject to editorial review. Off-topic, inappropriate or insulting comments will be removed.