China's Oilfield Services Companies Face Mixed Industry Fortunes
|
Friday, November 21, 2014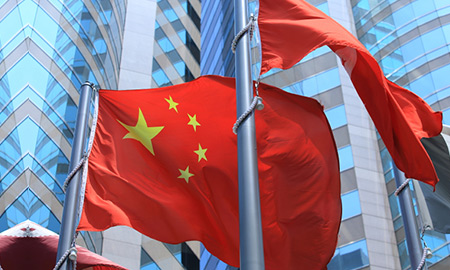 Independent oilfield services firms operating in China face challenging times, while providers owned by Chinese national petroleum firms are shielded from such pressures.
Profits of major Chinese independent oilfield services (OFS) firms declined in the first half of 2014 from a year ago as business activities slowed in China's upstream petroleum sector even though their state-owned energy companies-backed counterparts posted gains.
Despite the generally weaker performance by OFS companies, the long-term prospect for the industry is bright due to expectations of strong petroleum demand in China. The sustained rise in Chinese energy demand has encouraged Asia's largest economy to further expand production of its domestic petroleum resources.
According to the U.S. Energy Information Administration (EIA), China's total oil and liquids production – the fourth largest in the world – has risen around 54 percent over the past two decades, serving only the domestic market. Still, rising demand has prompted China to turn to costly oil imports to satisfy local consumption needs.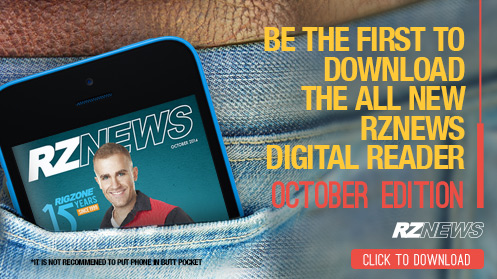 China is in fact poised to surpass the United States as the world's largest net oil importer this year, the EIA estimated, adding that Chinese oil demand growth accounts for a third of the global total in 2013 and possibly in 2014.
Robust Long-Term Prospects for China's OFS Sector
With priority accorded by the government towards developing China's petroleum resources, industry watchers believe OFS providers – who assist oil and gas producers through exploration, development and production phases of a field's life cycle – will benefit from strong industry growth in the long term.
"We believe China's OFS sector is at the beginning of a decade-long upswing underpinned by aggressive domestic production … Our model shows a robust 80 percent rise in onshore upstream expenditure in 2012-20E, led by a 9 percent gas production Compound Annual Growth Rate [CAGR]. We expect healthy upstream demand and market share gains to drive a revenue CAGR of 25 percent for the leading independent OFS companies over the same period," Standard Chartered Bank said in a January equity research report.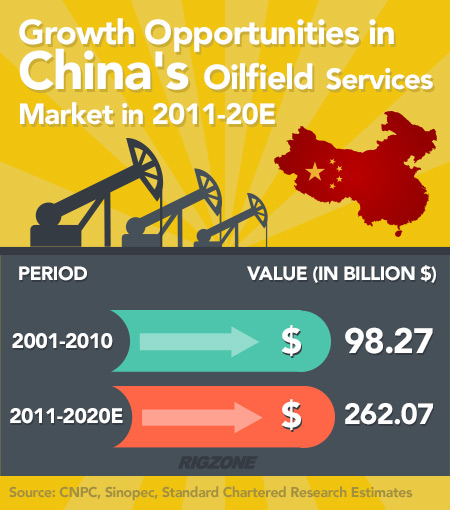 Rigzone Creative
1
2
3
4
5
View Full Article
Generated by readers, the comments included herein do not reflect the views and opinions of Rigzone. All comments are subject to editorial review. Off-topic, inappropriate or insulting comments will be removed.
RELATED COMPANIES
Company: China Oilfield Services Ltd (COSL)
more info
Company: Anton Oilfield Services Group
more info