Apache to Sell $1.4B in Non-Core US Assets
|
Thursday, November 20, 2014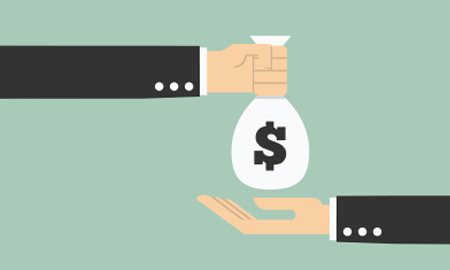 Apache will sell non-core assets in southern Louisiana and the Anadarko Basin for $1.4 billion as part of its strategic focus on its growing liquids production.
Apache Corp. will sell non-core oil and gas assets in southern Louisiana and the Anadarko Basin in two transactions valued at approximately $1.4 billion as the company focuses on growing its North American onshore liquids production.
The Houston-based company will sell its working interest in approximately 90,000 net acres of mature fields in southern Louisiana. Production from these fields, which have high decline rates and short reserve lives, produced around 21,000 barrels of oil equivalent per day – of which 62 percent was natural gas and natural gas liquids (NGL) – net to Apache during this year's third quarter. Apache will retain its 275,000 mineral acres in southern Louisiana.
In the Anadarko Basin, Apache will sell approximately 115,000 net acres in part of its Stiles Ranch field in Wheeler County, Texas, and in its Mocane-Laverne and Verden fields in western Oklahoma. Net production from these properties averaged 26,000 boepd in the third quarter of 2014; 83 percent of this production was gas and NGLs.
The transactions, which have an effective date of Oct. 1, are expected to close in this year's fourth quarter. Apache now forecasts 2015 North American onshore liquids growth of 12 to 16 percent following the sales, and 2015 North American onshore production growth of 8 to 12 percent, assuming a preliminary North America onshore capital budget of around $4 billion. These rates are in line with Apache's five-year compounded annual production growth outlook for onshore North America liquids.
Apache will use the sale proceeds to fund its 2014 leasehold acquisition program, which has added significant acreage within Apache's primary focus areas, said Apache Chairman, Chief Executive Officer and President G. Steven Farris, in a Nov. 20 press statement.
This year, Apache has added more than 300,000 acres of leasehold in key growth plays, and has substantially increased its Eagle Ford and Canyon Lime drilling inventories in Texas to over 3,000 and 800 locations respectively.
"We are excited about our 2015 drilling plan, which will focus on projects that generate high rates of return and competitive growth, even in today's lower oil price environment," Farris said.
The asset sales announced Thursday are the latest in a series of sales the company is conducting as part of its focus on North American shale. In September, Apache said it was looking to sell some assets in western Canada as it sought to narrow its portfolio of international assets. In July, it said it planned to sell interests in two liquefied natural gas projects in Canada and Australia as part of its focus on developing North American shale fields.
In May, Apache said it would sell interests in two development projects and 11 deepwater exploration blocks in the Gulf of Mexico as part of its focus on North America shale. In February, the company said it would sell its operations in Argentina for $800 million in cash and $52 million in bank debt.
Generated by readers, the comments included herein do not reflect the views and opinions of Rigzone. All comments are subject to editorial review. Off-topic, inappropriate or insulting comments will be removed.