Chestnut CEO: Better Communication Might Have Prevented Denton Ban
by Gene Lockard
|
Rigzone Staff
|
Wednesday, November 19, 2014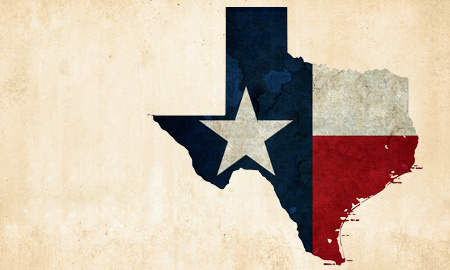 An energy CEO discusses how the Denton voter referendum could have been prevented, and the likely outcome of the vote.
On election night, voters in Denton, Texas, a city of about 113,000 people northwest of Dallas, voted to ban fracking within the city limits. Appeals were immediately filed; Denton is in oil and gas country – in the Barnett Shale – where fossil fuel resources are not only creating significant growth for the industry, but also lining the coffers of local municipalities and governmental entities within the state.
To find out more about what the ban means, and what lies ahead, Rigzone interviewed Mark A. Plummer, CEO and owner of Chestnut Exploration Companies, headquartered in Richardson, a suburb of Dallas, Texas. Plummer has held numerous engineering positions within the industry, where he served as a production engineer, a senior engineer managing upper-Gulf Coast properties and an offshore operations, exploitation and completion engineer.
Mark A. Plummer, Chairman and Owner, Chestnut Exploration Companies

Rigzone: What is the likely result of the ban, and could it spread to other municipalities?
Plummer: This ban is interesting. I've been in the industry over 30 years, and I've seen a lot of tactics by opponents of hydrocarbon companies as they've tried to slow down the progress of America's energy independence. This is one more example of it. A town mainly got irritated at one operator, so they decided to take matters into their own hands and tried to ban fracking.
Rigzone: The ban seemed to be prompted by a disagreement about setbacks. New wells were subject to a 1,200-foot setback, but older wells that were drilled again using horizontal drilling were much closer to residences, and were not subject to the setback. How did this happen; how did it come to this?
Plummer: The Denton area is on the eastern edge of the Barnett shale, and heading west from Denton, the area is highly drilled and highly explored. There are a lot of wells up there now, and there have been a lot of wells up there for some time.
Before the economic downturn of 2009, when the price of natural gas was high – at $10-plus per million cubic feet (MMCF) – North Dallas saw an explosion of economic growth. When there is economic growth, you need new places for people to live, and the cheapest places to live are the outer edges of the suburbs, and that's where Denton is. So, Denton is growing at a time when the industry is using new technologies to develop and frack the Barnett Shale. And finally, the two met, just like the surf up against the coast. And sometimes, because of that friction, you get some erosion.
1
2
3
View Full Article
Generated by readers, the comments included herein do not reflect the views and opinions of Rigzone. All comments are subject to editorial review. Off-topic, inappropriate or insulting comments will be removed.