Former PEMEX CEO: Ball Rolling on Mexican Energy Reform
|
Tuesday, November 18, 2014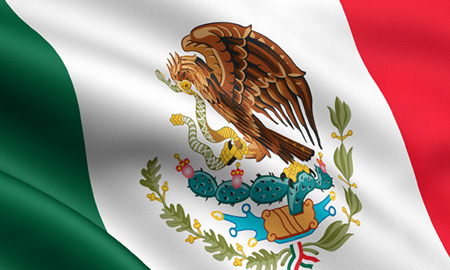 Former PEMEX CEO Jesus Reyes-Heroles outlines the opportunities and challenges of Mexico energy reform at a recent energy industry conference.
Former Petroleos Mexicanos (PEMEX) CEO and Secretary of Energy Jesus Reyes-Heroles provided an update of Mexico's energy reform and the challenges that face the nation as it opens its energy sector to foreign and private investment.
Energy reform is central to Mexican President Enrique Pena Nieto's economic strategy, said Reyes-Heroles, who also previously served as Mexico's Secretary of Energy and is now executive president of StructurA, a consulting firm. During his tenure, Pan Nieto has pushed through major reforms of several Mexican industries, including telecommunications. But by far, energy reform is the most important and far reaching in potential to grow Mexico's economy.
The idea behind energy reform is for PEMEX to keep its investments, and for these investments to be complemented by private investment, Reyes-Heroles told attendees at the 2014 Deloitte Oil & Gas Conference Tuesday in Houston. The timing of oil and gas production resulting from this reform remains to be seen.
"But the important thing is, the ball is rolling, and the scope of the reform is a game changer not only for Mexico's energy sector but Mexico itself."
The reform – which was passed in December 2013 – eliminates PEMEX's exclusivity throughout the entire oil and gas value chain, allowing for a mix of public and private investment to maximize resources moving forward. For a long time, PEMEX had been an anomaly under national oil companies worldwide in that it could not partner with private investors. Now, PEMEX will be able to actively seek partners, said Reyes-Heroles.
Mexico has made rapid progress in its energy reform efforts to date. Data rooms for Round One oil and gas bidding opportunities in Mexico will open this month, and the secondary laws that will shape Mexico's energy reform were published two weeks ago. At month's end, the Mexican government will launch the Round One bidding round for private investment.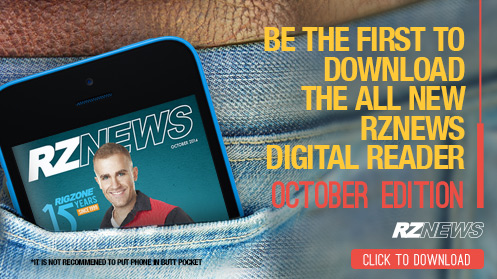 By year-end, PEMEX will need to complete the migration of incentivized contracts – old contracts drawn up between PEMEX and private parties – into new contracts between those private parties and the Mexican state. In early 2016, Mexico will farm-out mature fields, extra-heavy oilfields and deepwater. PEMEX's legal status also will be changed so it becomes a full-fledged corporation with some restrictions.
While PEMEX got 100 percent of the 2P reserve resources they asked for, they only received 67 percent of the prospective resources they requested, meaning that significant investment opportunities remain, said Reyes-Heroles. First mature fields, then extra-heavy oil, then onshore plays and the Chicontepec field, and then finally deepwater acreage will be assigned.
"The Mexican government is moving faster than its own timetable to the surprise of all of us," said Reyes-Heroles.
Jorge Castilla, partner with Deloitte Consulting Mexico LLP, is seeing two trends among companies interested in energy investment in Mexico: those companies that already have a presence and want things to move quickly, and other companies just now showing up in Mexico who think things are moving too fast.
Caveats of Mexico Energy Reform
Mexico's energy reform does present a number of caveats, said Reyes-Heroles. The biggest caveat is that the reform keeps PEMEX as part of Mexico's budget, and will face restrictions on spending from the ministries of the treasury and finance. Another major caveat is that, unlike oil funds seen in other countries, Mexico's oil fund is, at end of day, a mechanism for distributing revenues among contractors and government, not inducing and the custody of real long-term savings so Mexico can use this oil rent as part of its savings and to funnel into new assets. Regulations of the transport and storage of fuel oils also are needed to account for private investment in this underfunded area.
The amount of taxes and duties paid by PEMEX also will need to be reduced for it to successfully operate in the future, which implies raising revenues from new players and from other sectors, said Reyes-Heroles. Mexico will need to strengthen its regulatory bodies, and improve security in Mexico to ensure the nation achieves its economic goals. On average, Mexico has had 920 homicides a year across all states; some states have recorded averages higher than the national average. Corporate governance, auditing and managerial capabilities also will need to be strengthened.
Mexico's energy sector also faces a number of challenges in terms of water availability. The tension between food, energy and water requirements and the rising middle class and their demand also is creating business continuity issues for industries such as oil and gas. According to the CDP, 68 percent of the companies surveyed identified water as a business risk at this time.
Mexico's reform represents a complex, ambitious process not seen anywhere worldwide, and the amount of investment and development required in pipeline infrastructure and deepwater will take time. Mexico's government will have to learn by moving forward, said Reyes-Heroles.
Mexico's untapped exploration and production (E&P) opportunities such as deepwater have received much attention. But energy reform in Mexico is not just about E&P, but creating more income for Mexico and bringing down Mexico's industry sector electricity costs, which are 75 percent higher than U.S. industrial sector costs, Castilla told reporters at a media breakfast. The higher costs are the result of Mexico's fuel mix, which includes very little carbon or natural gas. Ironically, Mexico is quite choked with gas, but lack of pipeline infrastructure means Mexico's access to its own gas supply is limited.
Energy reform alone is expected to add 1.3 percent per year GDP growth for Mexico. Overall, the reform carried out across multiple industries is expected to boost economic growth from 2.5 to 3 percent per year to 4.7 to 5.2 percent per year, said Reyes-Heroles.
Castilla said he doesn't see lower oil prices negatively impacting Mexico's upcoming oil and gas bidding rounds. While Mexico's goal of achieving 4.7 percent per year gross domestic product just got a little tougher, lower prices will put pressure on the Mexican government to speed up the pace of additional bidding rounds to increase production.
The opening of Mexico's energy sector is expected to strength U.S. competiveness and to play a role in helping North America achieve energy self-sufficiency, according to the findings of Deloitte's 2014 "Oil & Gas Survey: The Next Chapter of the Energy Renaissance". That survey of over 250 oil and gas professionals found that optimism was growing over the U.S. becoming self-sufficient in crude oil in the next five years.
While most respondents thought that Mexico's energy reform would mainly benefit supermajors and large independents, 39 percent believe that opening Mexico will strength U.S. competitiveness, while two-thirds of respondents believe that the liberalization of Mexico's oil and gas industry will factor into North America achieving energy self-sufficiency.
"Whereas many in the industry have been focused on the oil and gas production onshore and offshore Mexico, one under-reported huge opportunity is the build-out of midstream infrastructure, which is a good opportunity in the short-term, but exploration and production is a much larger opportunity in the longer-term," said Castilla in a statement. "Additionally, U.S. natural gas production for the electrification of half of Mexico, which right now relies on oil-based products, is another area of strategic consideration. From a capital spending and environmental perspective, this demand-side opportunity is arguably as large, or even larger, than the upstream potential."
Generated by readers, the comments included herein do not reflect the views and opinions of Rigzone. All comments are subject to editorial review. Off-topic, inappropriate or insulting comments will be removed.