UK Opens Onshore Oil, Gas College as Boffins Question Shale Promise
by Jon Mainwaring
|
Rigzone Staff
|
Wednesday, November 12, 2014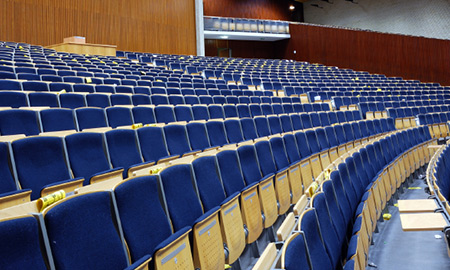 The UK opens its first National College for Onshore Oil and Gas while academics caution against the government trumpeting shale gas as a solution to the country's energy security needs.
The UK's Department of Energy & Climate Change announced Wednesday that it had given the go-ahead for the first national UK shale colleges, which are designed to train a generation of onshore oil and gas specialists. But academics from the London-based UK Energy Research Centre also said Wednesday that they would caution against the promise of UK shale gas as they released a report, noting that the country's shale gas industry is still in its infancy and an exploration program is required to assess prospects for commercial development.
DECC said that the National College for Onshore Oil and Gas will be headquartered in Blackpool, in the northwest of England, and linked to colleges in Chester, Redcar, Glasgow and Portsmouth.
Business, Enterprise and Energy Minister Matthew Hancock commented in a statement released by DECC:
"Shale gas is an enormous opportunity for the UK and one that we simply can't afford to miss out on. Imagine if we had passed up a similar opportunity to go into the North Sea some 50 years ago. What if we'd let that oil and gas stay in the ground? What if we'd said it was too difficult or too controversial?
"The whole country would be poorer, finance would account for an even greater share of our economy; Aberdeen would be a seaside resort rather than a regional powerhouse. I am not prepared to pass up a once-in-a-generation economic opportunity, with the potential for industry to invest up to GBP 33 billion [$52.5 billion] in the next 15 years or so."
Meanwhile, Ken Cronin, the CEO of the UK Onshore Operators Group, added:
"We are excited by the prospect of a National College and that it will be headquartered in Blackpool. Onshore oil and gas could provide major economic and energy security benefits to the UK, but it will only do so if there are skilled employees trained for the key roles in all parts of the industry. The National College will be crucial to developing those skills, and we look forward to working with industry on the next phase of its development."
1
2
View Full Article
Generated by readers, the comments included herein do not reflect the views and opinions of Rigzone. All comments are subject to editorial review. Off-topic, inappropriate or insulting comments will be removed.