TIPRO President: Recent Growth in the Oil, Gas Sector Likely to Continue
by Gene Lockard
|
Rigzone Staff
|
Wednesday, November 05, 2014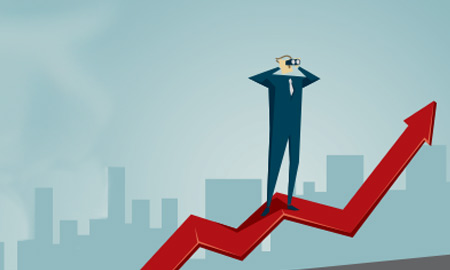 The oil and gas industry continued to grow strongly in the first six months of 2014, and appears poised for future growth, TIPRO says.
At a time when the U.S. economy was still recovering slowly from the worst economic recession since the Great Depression, the oil and gas industry grew by 3.4 percent, or more than 35,000 jobs, in just the first six months of 2014, according to a new report by the Texas Independent Producers & Royalty Owners Association (TIPRO).
The job gains resulted in a total oil and gas industry employment figure of 1,066,000 in June 2014.
The brunt of the growth in the industry during the first six months of 2014 came from oil and gas operations support activities, oil and natural gas extraction services, and oil and gas drilling.
When the number of new oil and gas jobs in the first half of 2014 are added to oil and gas job growth through 2013, it represents an increase of 8.6 percent. During the same time period, total job growth in the overall U.S. economy was 5.9 percent.
Rigzone talked to TIPRO's president, Ed Longanecker, about some issues that had the potential of affecting future employment growth.
Rigzone: Could the drop in crude oil prices have an effect on employment in the upcoming year? Rig counts have slipped lately, so could that be a sign that price weakness, if prolonged, could affect job growth in the field?
Longanecker: The price of crude oil, as well as global supply and demand, could certainly impact the level of exploration and production activity in our state and country, as well as the related job growth. The decline in crude oil pricing is clearly related to a number of factors, which have been taken into consideration by many operators when planning their long term investment strategies.
1
2
View Full Article
Generated by readers, the comments included herein do not reflect the views and opinions of Rigzone. All comments are subject to editorial review. Off-topic, inappropriate or insulting comments will be removed.