Shale 'Sweet Spots' Still Viable At Current Prices
|
Tuesday, November 04, 2014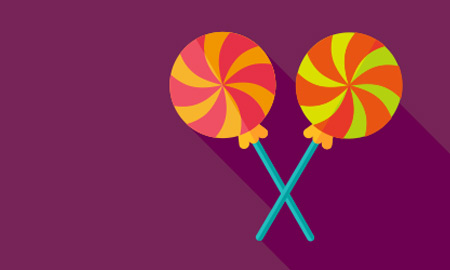 "Sweet spots" in US unconventional plays should continue to be profitable in spite of falling oil prices, but companies operating outside these sweet spots could be pinched if prices decline further.
Much of the ongoing U.S. unconventional oil activity should continue if the Brent crude oil price remains in the low to mid-$80 per barrel range, but companies operating outside of unconventional "sweet spots" could be pinched if oil prices continue to fall, according to a recent article by Gaffney, Cline & Associates (GCA).
In the Oct. 28 article, the oil and gas technical, commercial and strategic advisory firm explored whether current drilling activity and production growth in U.S. unconventional oil could continue, given the recent slide in the Brent crude price by over $20/barrels (bbl) towards the $80/bbl mark and over half of the 9 million barrels per day of hydrocarbon liquids produced last month coming from unconventional plays. The firm examined publicly-available data from around 3,000 wells drilled from 2011 to 2013 in the Eagle Ford play in South Texas.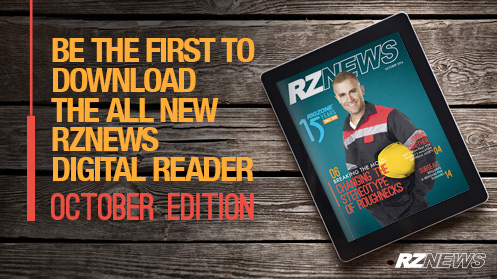 After examining the possible impacts of weakening oil prices on the liquids-rich portion of the Eagle Ford, GCA concluded that, while the "sweet spot areas" of these plays are still viable at current prices, the rock's heterogeneity means this outcome can't be extrapolated to the entire play.
Operators working in areas with favorable geology and reservoir properties would likely be able to continue current operations and remain above the economic threshold even if Brent crude falls as low as $70/bbl. However, companies operating outside of these sweet spots, where production performance and/or the netback value of oil is much lower, will likely feel pinched, leading to marginal or negative economics for wells drilled at $80/bbl oil and up to $100/bbl.
According to GCA, the analysis of Eagle Ford activity levels and production output can be extrapolated to other U.S. onshore unconventional basins.
"Over several years, many small to mid-sized operators have shifted their portfolios to an essentially pure play unconventional focus," according to the GCA article.
These projects require large amounts of capital expenditures to keep production constant, let alone increase it, as initial production declines associated with unconventional wells varies from 80 to 90 percent in the first year.
A large number of these projects have been based on an assumption of the oil price of $100/bbl or higher.
"Given the large variability in individual well performance, internal rates of return can vary significantly from negative to over 100 percent," according to the GCA article. "On a consolidated program/play, operators have been able to average internal rates of return of 15 to 30 percent at this pricing point."
This variability makes operators who are not well-hedged or are over-leveraged exposed to changes in oil prices.
GCA also reported, that while drilling rates are impacted by declining oil prices, other factors such as improving drilling efficiency also are at play. GCA's analysis suggests that the rig count in the Eagle Ford could decrease further while current production levels are maintained. In the Eagle Ford, 200 rigs have been active in the play in recent months; this level has slid by 15 to 20 percent in the past year.
"There is plainly more to understand how all the activity drivers interact with each other," said Neil Abdalla, senior geoscientist with GCA, in the article. "However, for any player exposed to the unconventional resource plays, gaining a deeper insight is essential if investment and hedging strategies are to be properly developed."
The combination of directional drilling and hydraulic fracturing have boosted the United States to the top global hydrocarbon liquids producer in recent years. This rise has been aided by $100/bbl oil prices. U.S. unconventional oil and liquids production currently stands at 5 million barrels per day, and has represented 95 percent of U.S. liquids growth between 2011 and 2013.
"So significant is this trend that when coupled by weaker oil demand in other parts of the world, high production levels are now helping to drive oil prices down," said Bob George, executive director and senior strategic advisor for GCA and one of the authors of the article. "While no one can be sure where oil prices are headed, it is crucial for any company exposed to unconventional production and economics to understand exactly what the range of outcomes of their investment could be."
Oil price volatility returned last month on worries of slower economic growth, weakening oil demand and an unexpected rise in Libya's output. Saudi Arabia also indicated it would not cut oil production despite weaker oil demand. However, the oil price decline is more of a reaction to possible future weakness in oil demand rather than a sudden change in supply and demand fundamentals. While true short-term demand is lower than expected, the longer-term outlook is still positive, according to Wood Mackenzie.
Wood Mackenzie reported last month that, when using U.S. tight oil breakeven prices as a metric, Brent prices are unlikely to be sustained below $80 per barrel beyond 2015 because of the effect on U.S. tight oil growth.
"Current production in most areas of the world, including U.S. tight oil, is economic well below current oil prices and not likely to be shut, except for a few unusual cases such as U.S. extra heavy and 'stripper' well production," said Ann-Louise Hittle, head of Macro Oils at Wood Mackenzie.
The bulk of new U.S. tight oil developments are economic down to $70 to $75 for West Texas Intermediate (WTI) crude or $80 to $85 for Brent. However, if prices fall below this threshold and stay there for much of 2015, approximately .6 million barrels per day of U.S. tight oil supply growth would be under serious threat by year-end 2015. This volume would increase each year with low prices.
Wood Mackenzie noted that loss of growing U.S. tight oil volumes would rebalance the market and stabilize oil prices. While development of high cost future supply is at risk in a low price environment, the impact will occur over a three to five year timeframe. Wood Mackenzie said it anticipates that the global economy will remain stable in 2015 and support oil demand gains.
Falling global oil prices have raised the question of whether shale exploration and production will be viable at lower prices, the Financial Times reported last month. According to Times, Saudi Arabia's apparent willingness to let crude prices fall to damage its competitors will test the capital markets' support for U.S. producers.
Brent crude prices continued to fall Tuesday on news that Saudi Arabia, the world's largest exporter, has slashed its contract price for its U.S. customers in a further sign of an escalating war for control of global energy markets, The Telegraph reported Tuesday. Brent crude declined to $82.62 in mid-morning trading in London.
"If there was any doubt on which country that Saudi Arabia was targeting their price shattering oil production, there is not any doubt now," said Phil Flynn, senior market analyst and author of The Energy Report, in a Nov. 4 statement.
While Russia, Iran and Venezuela might turn out to be collateral damage in the Saudi oil production surge, the message that Saudi Arabia is trying to send is to U.S. shale producers.
Saudi Arabia's decision to slash oil prices to U.S. buyers while raising them elsewhere is based on their fears that predictions of U.S. oil imports falling to zero by 2037.
"They are threatened by U.S. oil production and they are acting to try and bring the U.S. producers back," said Flynn.
Generated by readers, the comments included herein do not reflect the views and opinions of Rigzone. All comments are subject to editorial review. Off-topic, inappropriate or insulting comments will be removed.