Primus Offers Smaller Scale Solution for Stranded Gas
by Karen Boman
|
Rigzone Staff
|
Monday, November 03, 2014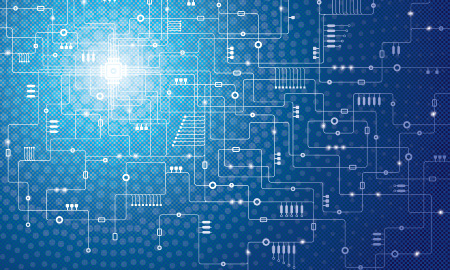 Primus sees potential for small-scale GTL technology as the global oil and gas industry seeks to address gas flaring.
The surge in unconventional oil exploration and production in North America in plays such as the Bakken has boosted U.S. production. But this surge in activity has a downside: stranded natural gas that ends up being flared.
Natural gas flaring presents not only an environmental risk due to the carbon dioxide it releases, but represents a financial loss in terms of product and royalties for operators and landowners, said George Boyajian, vice president of business development for Primus Energy.
The amount of gas being flared from these operations has grown significantly, to the point where it can be seen from outer space. According to GE Reports, North Dakota in April of this year burned off 10.3 billion standard cubic feet of natural gas valued at $50 million on the spot market. With existing pipelines at capacity, companies have been forced to burn off as much as 30 percent of their gas production. The North Dakota Industrial Commission imposed new restrictions on gas flaring July 1, with a goal of reducing flaring to 26 percent by the fourth quarter of this year and to 10 percent by fourth quarter 2020.
Exploration and production activity has also created a surge in natural gas flaring in countries such as Iraq. Bloomberg reported the World Bank as saying in June that it would urge oil producers to stop flaring natural gas by 2030, saying the amount of fuel wasted in the practice would general enough power to meet all of Africa's demand for electricity. According to World Bank, more than 5.3 trillion cubic feet of gas is flared or vented each year, and that gas flaring has added 400 million tons of carbon dioxide in annual emissions.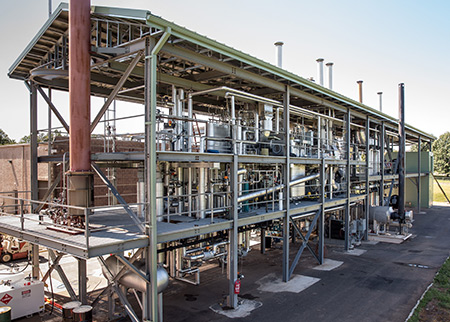 Primus is offering a smaller scale of its GTL technology to address stranded gas.
Russia is the largest flarer of gas, followed by Nigeria, Iran, and Iraq and the United States. However, preliminary results show that the flaring in the United States is growing due to its surge in oil and gas production, Bloomberg reported.
Seeing a great opportunity in flared and stranded gas, Hillsborough, N.J.-based Primus Energy now offers its Syngas-to-Gasoline technology (STG+) in a smaller-scale version to address these issues. Primus sees its technology as a "win-win" situation not only for the environment, but for landowners and producers.
The company, which already offers 2,000-barrel per day (bpd) plants in the United States, decided to see if it could scale down its plant size to address the stranded gas issue in remote areas with not infrastructure. After conducting engineering and price studies, Primus has developed a system which is now available commercially.
1
2
3
4
View Full Article
Generated by readers, the comments included herein do not reflect the views and opinions of Rigzone. All comments are subject to editorial review. Off-topic, inappropriate or insulting comments will be removed.