Shell Appoints New Chairman, Reports Upbeat 3Q Results
|
Thursday, October 30, 2014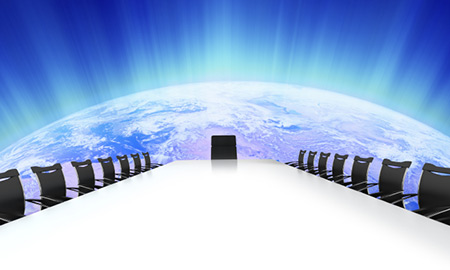 Royal Dutch Shell appoints a new chairman to its board and reports earnings six percent ahead of expectations.
Royal Dutch Shell announced Thursday that it has appointed a new chairman as it reported third-quarter results that were ahead of expectations.
Shell has appointed Chad Holliday as its new chairman, with Jorma Ollila stepping down after serving as the firm's chairman for nine years. Holliday was appointed a non-executive director of the company in September 2010, and currently he serves and chairman of the company's Corporate and Social Responsibility Committee and is a member of the Remuneration Committee. He was CEO of DuPont from 1998 to 2009.
Shell's 3Q results showed that its adjusted net income for the period of $5.8 billion – some six percent ahead of consensus forecasts, according to analysts at investment bank Jefferies.
The company benefited from strong performances in its oil products and upstream divisions. Production of 2.79 million barrels per day – although around five percent smaller than in 3Q 2013 – was in line with estimates. Jefferies noted that production volumes and margins benefited from new field ramp-ups – particularly Mars B in the deep-water Gulf of Mexico but also BC-10 in Brazil and Majnoon in Iraq.
"The trend should continue into 4Q, with both Cardamom in the deep-water Gulf of Mexico and Gumust in Malaysia achieving first production in 3Q," Jefferies said in a brief research note.
Commenting on the results, Shell CEO Ben van Beurden said:
"The recent decline in oil prices is part of the volatility in our industry. It underlines the importance of our drive to get a tighter grip on performance management, keep a tight hold on costs and spending, and improve the balance between growth and returns.
"Our results today show that we are delivering on the three priorities I set out at the start of 2014 – better financial performance, enhanced capital efficiency and continued strong project delivery.
"We have moderated our spending on growth and accelerated disposals of our non-strategic portfolio as part of a drive to improve capital efficiency. Proceeds from asset sales so far this year total $11.6 billion, with further disposals ongoing."
Generated by readers, the comments included herein do not reflect the views and opinions of Rigzone. All comments are subject to editorial review. Off-topic, inappropriate or insulting comments will be removed.