Oilfield Suppliers Launch Products, Services at SPE Amsterdam
by Rigzone Staff
|
Wednesday, October 29, 2014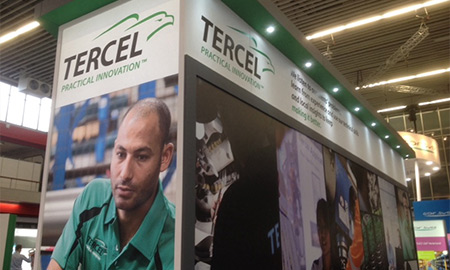 Rigzone takes a look at a few of the products and services that have been announced by oilfield equipment and services suppliers at this year's SPE technical conference and exhibition in Amsterdam.
A plethora of equipment and services was on view at the Society of Petroleum Engineers' Annual Technical Conference and Exhibition in Amsterdam during the last week of October, as oilfield equipment and services firms chose the event to launch several new offerings.
French firm Schlumberger, one of the world's leading oilfield services business, used the conference to trumpet its new Invizion Evaluation well-integrity service. This aims to help operators evaluate zonal isolation within wells by using integrated drilling, cementing and well-logging data. It combines all available data from open hole, cementing placement and acoustic logs for cement evaluation in an integrated workflow – so supporting customer decision making during the well construction and completion phases to help ensure a robust cement barrier.
Schlumberger said that it has successfully field-tested Invizion in a wide range of locations, including offshore environments in the Gulf of Mexico and Alaska, unconventional wells in Colorado and the Eagle Ford Shale.
Halliburton introduced its new CoreVault system at SPE Amsterdam. CoreVault is designed to provide a more-accurate volumetric picture of the amount of oil and gas trapped in unconventional reservoir rocks. The company claims that the system will, for the first time, enable operators to contain and bring the reservoir fluids within rock samples to the surface, allowing for the measurement of the volume of hydrocarbons in place.
Baker Hughes held a series of talks outlining its services at its stand at the Amsterdam SPE meet, choosing the event to launch its MultiNode all-electric intelligent well system and its 3D completion design software.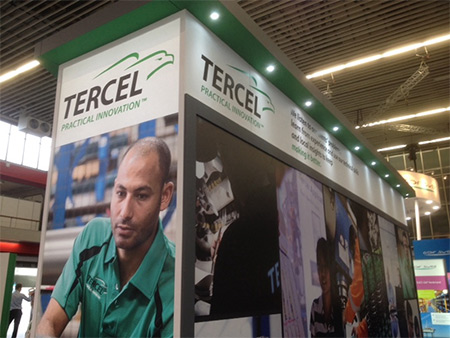 SPE technical conference and exhibition in Amsterdam.
Among other companies presenting new offerings in Amsterdam was Houston-based CARBO Ceramics, which debuted a new evaluation service that provides fracture placement and geometric data throughout the productive life of an unconventional well in order to reduce HSE issues and uncertainties in order to maximize reservoir drainage.
International oilfield products firm Tercel chose Amsterdam to launch its MicroCORE Cutting System – which it bills as a "revolutionary" PDC (polycrystalline diamond compact) drill bit design that redistributes high-energy consumption from the center of the drill bit to the more efficient areas of the cutting structure. Tercel developed its new drill bit with the help of French oil major Total.
Aberdeen-based consulting firm Maxoil Solutions showcased its expertise at the SPE event with its Process Engineering team lead Ian Bedwell presenting on methods for unlocking hidden production potential in existing facilities and mature fields.
Generated by readers, the comments included herein do not reflect the views and opinions of Rigzone. All comments are subject to editorial review. Off-topic, inappropriate or insulting comments will be removed.
RELATED COMPANIES