Faster ROPs behind Launch of New Drillbit Technologies
by Karen Boman
|
Rigzone Staff
|
Tuesday, October 28, 2014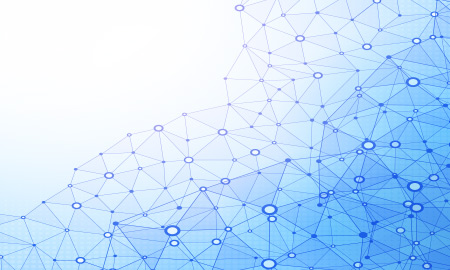 The desire for quicker rates of penetration in drilling has led to development of a new concept for drillbits.
The desire for quicker rates of penetration (ROP) in oil and gas drilling is spurring innovation and new development in drillbits.
Greater drilling efficiency was behind UK-based Tercel Oilfield Products' development of the MicroCORE drillbit, which the company officially launched at the Society of Petroleum Engineers' Annual Technical Conference and Exhibition (ATCE) in Amsterdam this week.
Normally, drillbits have point loading on the leading edge of the main blade. By removing the point loading, the weight of the drillbit is more equally distributed across the bit face, allowing for better efficiency with faster ROPs and less money spent on drilling. A side effect and second benefit of this design is that it can provide better geologic data by allowing for the recovery of more complete cuttings, Ian Pollock, vice president of TD Solutions, told Rigzone in an interview at the show. The bit can be made specifically for ROP improvement or cutting generation depending what the client wants.
The company has been playing with the drillbit's concept for the past few years, and developed the PDC drill bit in collaboration with Total. Tercel officials say they have seen in general 20 to 25 percent improvements in ROPs from the drillbit in their worldwide operations, but have seen improvement as high as 80 percent. The bits are also coming out of the hole in good shape, meeting the need for durability, particularly with companies starting to rent PDCs versus buying them, as in the case of the North Sea market.
MicroCORE is setting new benchmarks in ROP in drilling, delivering 778 feet per hour in South Texas and 103 feet per hour for 98 hours and drilling over 10,159 feet in a single run in Wyoming, the company said in a statement.
Founded in 2010, Tercel now has nearly 500 employees globally. Its background is total depth (TD) solutions, which are geared towards helping clients reach TD. The company also offers drilling enhancement tools.
ROPs and the desire to save time and money by drilling faster is also behind Baker Hughes' Kymera FSR directional drill bit, which works in conjunction with the company's AutoTrak eXact high build rotary steerable drilling service. Kymera improves borehole quality by reducing wear on cutters to maintain higher ROP than individual PDC and tricone bits, provides better face control and boosts efficiency, said Baker Hughes.
1
2
View Full Article
Generated by readers, the comments included herein do not reflect the views and opinions of Rigzone. All comments are subject to editorial review. Off-topic, inappropriate or insulting comments will be removed.