Faster ROPs behind Launch of New Drillbit Technologies
|
Tuesday, October 28, 2014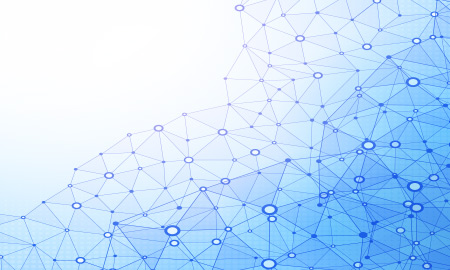 The desire for quicker rates of penetration in drilling has led to development of a new concept for drillbits.
The desire for quicker rates of penetration (ROP) in oil and gas drilling is spurring innovation and new development in drillbits.
Greater drilling efficiency was behind UK-based Tercel Oilfield Products' development of the MicroCORE drillbit, which the company officially launched at the Society of Petroleum Engineers' Annual Technical Conference and Exhibition (ATCE) in Amsterdam this week.
Normally, drillbits have point loading on the leading edge of the main blade. By removing the point loading, the weight of the drillbit is more equally distributed across the bit face, allowing for better efficiency with faster ROPs and less money spent on drilling. A side effect and second benefit of this design is that it can provide better geologic data by allowing for the recovery of more complete cuttings, Ian Pollock, vice president of TD Solutions, told Rigzone in an interview at the show. The bit can be made specifically for ROP improvement or cutting generation depending what the client wants.
The company has been playing with the drillbit's concept for the past few years, and developed the PDC drill bit in collaboration with Total. Tercel officials say they have seen in general 20 to 25 percent improvements in ROPs from the drillbit in their worldwide operations, but have seen improvement as high as 80 percent. The bits are also coming out of the hole in good shape, meeting the need for durability, particularly with companies starting to rent PDCs versus buying them, as in the case of the North Sea market.
MicroCORE is setting new benchmarks in ROP in drilling, delivering 778 feet per hour in South Texas and 103 feet per hour for 98 hours and drilling over 10,159 feet in a single run in Wyoming, the company said in a statement.
Founded in 2010, Tercel now has nearly 500 employees globally. Its background is total depth (TD) solutions, which are geared towards helping clients reach TD. The company also offers drilling enhancement tools.
ROPs and the desire to save time and money by drilling faster is also behind Baker Hughes' Kymera FSR directional drill bit, which works in conjunction with the company's AutoTrak eXact high build rotary steerable drilling service. Kymera improves borehole quality by reducing wear on cutters to maintain higher ROP than individual PDC and tricone bits, provides better face control and boosts efficiency, said Baker Hughes.
Drilling the curve through challenging carbonates typically takes two or more bits when using individual polycrystalline diamond compact (PDC) or tricone roller cone bits. The hybrid design allows energy to be streamlined, and reduces the liability that comes with vibration downhole by redirecting energy away from vibration and into cutting bedrock, Ahmed Alessa, global marketing manager for directional drilling at Baker Hughes, told Rigzone at ATCE. This allows for faster drilling in comparison with a PDC bit.
While PDC bits drill quickly, they create reactive torque that can, in turn, send the bottomhole assembly (BHA) off its intended trajectory, Baker Hughes said. That excessive vibration can also influence downhole tool failure, increasing the odds of additional trips, part repair and non-productive time.
Schlumberger's Smith Bits unveiled at the ATCE conference its StingBlade conical diamond element bit Monday. StingBlade bits increase run length and ROP while delivering improved steering response in directional applications.
"In the continuous drive for increasing efficiency and lowering costs while drilling, our customers expect that each section is drilled from shoe to total depth with one drill bit at a high rate of penetration," said Malcolm Theobald, president of Bits & Advanced Technologies at Schlumberger, in an Oct. 27 press statement. "StingBlade bits have greater durability in hard and inter-bedded formations when compared to conventional PDC bits, enabling an increase in the frequency of drilling an entire section with one drill bit."
StingBlade bits use Stinger conical diamond elements optimally placed across the bit face. The conical shape of Stinger elements, with improved impact and wear resistance, induce high point loading on the formation, enabling increased run lengths and higher sustained ROP. In directional applications, the new drill bits cut with lower torque than conventional cylindrical cutters and achieve higher build rates with less toolface variation, Schlumberger said.
One customer was able to increase interval length by 97 percent and ROP by 57 percent with the StingBlad bit in the Browse Basin offshore Australia, saving five days of drilling time. The bit was used to drill a 12 ¼-in vertical section through a formation known to cause premature impact damage to conventional PDC bits.
In an onshore field trial in South Texas, two curves were drilled to compare the steerability of a StingBlade bit to a conventional PDC bit, Schlumberger said. Under identical conditions, the StingBlade bit achieved 23 percent higher build rates with less torque and toolface angle variation, reducing corrections required by directional drillers enabling them to stay on target.
Generated by readers, the comments included herein do not reflect the views and opinions of Rigzone. All comments are subject to editorial review. Off-topic, inappropriate or insulting comments will be removed.