Oil Price, Industry Costs Dominate Debate at SPE Amsterdam Meet
|
Monday, October 27, 2014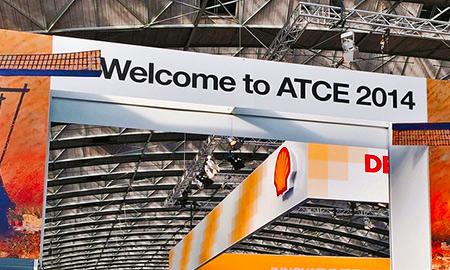 The oil price and the need for the oil and gas sector to reduce its operating costs dominate the debate at the opening session of the SPE's Annual Technical Conference and Exhibition in Amsterdam.
The oil price and need for the energy industry to reduce costs dominated debate at the opening session of the Society of Petroleum Engineers' Annual Technical Conference and Exhibition in Amsterdam Monday. The session, titled "Affordable Energy", included panelists from the International Energy Agency (IEA), ExxonMobil, PEMEX and Technip.
The recent fall in the price of oil – with Brent Crude plunging below $85 per barrel – prompted questions among an audience of hundreds of SPE delegates as to the viability of many oil and gas projects around the world.
Chris Besson, senior energy analyst at the IAE, believes it is important not to exaggerate the effect of this recent fall.
"Demand is still expected to continue to grow over the next year and in the following years. And supply is increasing by about the same amount," Besson said, conceding that estimates of a reduced increase in demand for oil over the next year may have been enough to send signals in the market that have prompted the current drop in oil prices.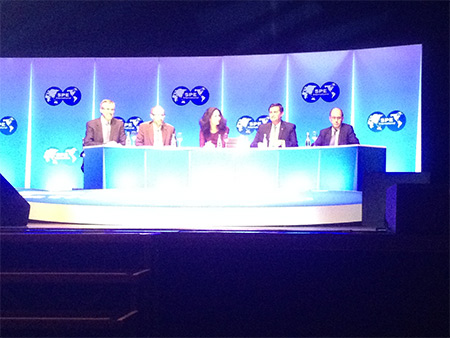 SPE "Affordable Oil" panelists (left to right): Neil Duffin (President, ExxonMobil Development Company); Chris Besson (senior energy analyst at the IAE); Gustavo Hernandez (Director General at PEMEX Exploration & Production); and Phillipe Barril (President and COO at Technip)
"But if you look at the longer term, oil demand is going to continue to grow. It's not going to grow as fast as in the past, but there's no doubt that it will continue to grow. And on the supply side, the regions that are thought to be able to increase during the next few years will probably come to a saturation point – in maybe 10 years. And so, sooner or later, the market is going to become tense again and we should not forget that.
"Even during this period of lower prices… investment should continue. It's absolutely critical because of the long timescale in the industry. By the time projects really start to deliver – I can tell you the market's going to be tight again."
When asked what the greatest challenge was facing the oil and gas industry Neil Duffin, President of ExxonMobil Development Company, commented:
"We see an increased requirement in energy of 35 percent by 2040. And that's a major challenge for our industry. The costs of projects have been going up and we need more access to other areas to develop our projects. And so I think our real focus is on becoming extremely capital efficient so we can deliver these [projects] on time, on budget and put our capital to its best use."
The subject of drilling costs was a major talking point at the session. Technip President and Chief Operating Officer Phillipe Barril noted that deep-water drilling has come a long way.
"The end of easy oil is near, so we have to make a technological investment in that field," Barril said.
PEMEX Exploration & Production Director General Gustavo Hernandez commented that drilling costs have become a major issue for exploiting unconventional oil and gas, and that these drillings costs might be reduced through better use of logistics.
On the issue of deep-water drilling, Duffin said:
"If you look at some of these big deep water projects, the drilling costs are a significant part of the total investment. So, it's really important that we invest in the technology. When you look at where this industry has come from in 30 years, it's quite remarkable the depths we're going to, the pressures we're going to. And that's through innovation and technology."
Duffin also cautioned that spending large amounts on the cost of drilling facilities is a "double-edged sword", noting that expensive facilities may be efficient from an operational standpoint but a loss of control over the capital costs at the beginning of a project can make it uneconomic when you depreciate these costs over the life of the asset.
Other subjects touched upon during the session included how the oil and gas industry can attract young people into the sector, and how companies can best retain employees.
Duffin commented: "The young people coming in now, we're giving them early opportunities to get out to the sites – which is a real learning opportunity. Where that's becoming a little difficult is that some countries are blocking young people from entering [the industry]. They want more seasoned people which makes it more complex to train these folks for the future. So, we're working with some of these countries to open up more opportunities for their folks to learn.
"If you go back a few years a lot of people were worried about what this younger generation of recruits would be like coming into the workplace. But there are some who are absolutely outstanding and I'd say we've got a real opportunity to set this industry up for the future by continuing to recruit and by continuing to build links with universities.
"One area we've got to do a really good job on is the whole STEM [science, technology, engineering and mathematics studies] issue because there's a distinct shortage, particularly in North America, getting folks into engineering."
On employee retention, Barril said: "It's fair to say in the past few years we've seen quite a turnover in the workforce. People moving from one side to the other. And I think there could be a case for the industry to be a little bit more disciplined about that, and coming back to their training plans and investing in people."
Generated by readers, the comments included herein do not reflect the views and opinions of Rigzone. All comments are subject to editorial review. Off-topic, inappropriate or insulting comments will be removed.