What's Going on in Kurdistan? Q&A with Gulf Keystone CEO
|
Monday, October 20, 2014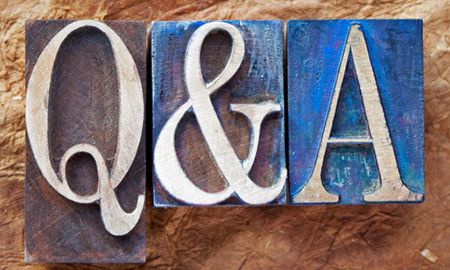 Rigzone catches up with John Gerstenlauer, CEO of Gulf Keystone Petroleum, to find out about the situation for oil companies in Kurdistan.
The rise of the so-called Islamic State in Iraq and Syria this year has thrown a spotlight on Iraq's oil industry, particularly those medium-sized businesses that have chosen to operate in the Kurdistan region of the country. Independent oil firms operating in the region have seen their share prices hammered amid the Islamic State insurgency and continuing disagreements between the Kurdish Regional Government (KRG), the government in Baghdad and Turkey.
Rigzone recently caught up with John Gerstenlauer, CEO of Gulf Keystone Petroleum, which holds 75 percent of a production sharing agreement that contains Kurdistan's Shaikan heavy oil field, for his views on the situation in the region.
Rigzone: What is happening with the security situation in Kurdistan at the moment? The authorities had told companies to move their staff out of Kurdistan. Is this still the case?
Gerstenlauer: "The Kurdistan Regional Government never did that. They were encouraging everybody to stay. The unhelpful thing came from the British government. They warned all their citizens that they should not be in Kurdistan. Some of our British expats got nervous from that and we temporarily moved out of the country about 30 non-essential expats and 14 dependents for some of those non-essentials. So we shipped 44 people by bus up to Turkey and flew them out... But that lasted for about two weeks. They are all back in country now.
Rigzone: How close is the Islamic State to oil operations in Kurdistan?
Gerstenlauer: "The Islamic State is not in Kurdistan at all… They're still in control of all or part of Mosul, so that's the closest they are. And Mosul from Shaikan is 40 to 50 kilometers away, but it's outside Kurdistan.
"Up in our area the invasion of Kurdistan by the [Islamic State] forces happened on the first day. They kind of caught the Peshmerga [the Kurdish armed forces] napping and there were a couple of pick-up trucks with machine guns that went down one road and another couple that went down another road. They drove hell-bent for leather until they got pretty close to the new trunk line, and there they met some resistance. They made a quick U-turn and they raced back out of Kurdistan, and that was the whole invasion right there."
1
2
3
View Full Article
Generated by readers, the comments included herein do not reflect the views and opinions of Rigzone. All comments are subject to editorial review. Off-topic, inappropriate or insulting comments will be removed.