In Oil Price War, Saudi's Biggest Rival Is Next Door
by Reuters
|
Jonathan Leff & Florence Tan
|
Friday, October 10, 2014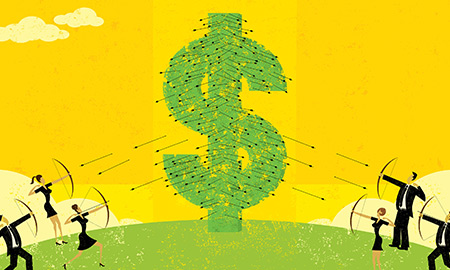 Kuwait is challenging Saudi Arabia in an increasingly competitive battle for market share as it sells oil to buyers in Asia at its widest discount for 10 years.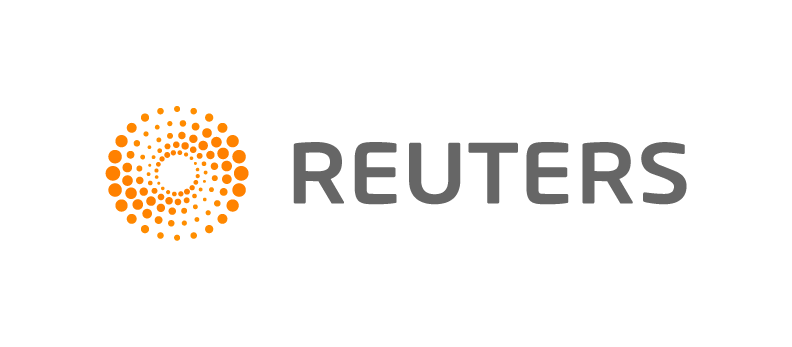 NEW YORK/SINGAPORE, Oct 10 (Reuters) - Kuwait, Saudi Arabia's traditional Gulf ally, is leading the challenge to its bigger neighbour in an increasingly competitive battle for market share, selling oil to buyers in Asia at the widest discount to a comparable Saudi grade in 10 years.
On Friday, reductions in Iran's monthly oil prices appeared to intensify the "price war" that has spooked global markets. However, since Iran typically adjusts its prices relative to Saudi crude only once a quarter, the $1 a barrel reduction in November light crude prices, identical to Saudi Arabia's cuts announced last week, were little surprise.
It is not Iran, whose production has been sharply curtailed by sanctions, but Kuwait that has mounted the most aggressive effort to protect and expand its market share in Asia, the only region with a growing appetite for OPEC oil. Whether Kuwait Petroleum Corp (KPC) makes deeper cuts to its November prices, due out any day, may determine whether the battle escalates.
"You have the reality of an increasingly crowded market for mid-sour barrels in Asia," said Daniel Sternoff, senior managing director at consultancy Medley Global Advisors.
"I wouldn't say price war, but there are clear signs of more competitive pricing."
Last week, Saudi Arabia sharply cut its official oil prices for Asian customers in November, in the clearest sign yet that it is competing harder for market share.
Kuwaiti crude in October is already 50 cents a barrel cheaper than Saudi Arabia's official selling price (OSP) for its Arab Medium grade, the widest discount since at least 2004 and double the discount from a year ago, Reuters data showed.
Many traders expect KPC to cut its price by 70 cents, keeping pace with last week's drop in Arab Medium; some want more.
"Kuwaiti crude is always expensive so it should be lower a bit more. Arab Medium minus 60-70 cents is a good price, I think," a trader with a North Asian refiner said.
Kuwait's price cut to Asia, and cuts by other Middle East producers including Saudi Arabia and Iraq, have underscored competition for oil sales to the region as a rout in global benchmarks threatens the national budgets of some OPEC members.
Defending and winning share in Asia's still growing markets has become the primary focus, too, as demand has softened in the United States with rising shale oil output and in Europe with weak economic growth in the eurozone.
Iraq, the second largest producer of the Organization of the Petroleum Exporting Countries (OEPC), has also priced its Basra Light crude at the widest discount against Arab Medium in a year, after Asian buyers had steered clear of its flagship grade on fears an Islamist insurgency would disrupt supplies.
Kuwait, Iraq and Iran typically adjust their crude prices using the Saudi OSPs as a guide, but with the world's biggest exporter cutting its prices for a fourth month in a row on Oct. 1, they may struggle to respond to protect market share.
Iran has set the November OSP for Iranian Light at 82 cents a barrel below Oman/Dubai quotes, the lowest since December 2008.
Competition From Africa, Americas
Kuwait's discount to Arab Medium has doubled from last year after it lost market share to abundant and cheaper supply from Iraq, and as Iran's exports rose after Western sanctions eased, traders said.
Asia's top four crude buyers, China, India, Japan and South Korea, imported just over 1.1 million barrels per day (bpd) of Kuwaiti oil in the first eight months this year, down from close to 1.4 million bpd last year, customs and Reuters data showed.
To boost sales, Kuwait concluded in August a new 10-year deal with China's Sinopec Corp to nearly double its supplies by offering to ship oil and sell it on a more competitive cost-and-freight basis.
It also locked in 2015 oil sales to Philippine refiner Petron in a separate deal.
A well-supplied global market has tipped the balance in favour of Asian buyers, who are switching to cheaper oil from Africa and the Americas as they reduce their reliance on Middle Eastern crudes.
The world will require less oil from OPEC next year, the U.S. Energy Information Administration said on Tuesday, as it trimmed its forecast of world oil demand growth and made even deeper cuts in its outlook for OPEC production.
That makes the fight over Asia's intake of medium crude, with API gravity between 28 and 38 degrees, particularly critical. Between 2013 and 2020 Asia will increase its purchase of these grades by more than 2 million bpd, according to oil consultancy Wood Mackenzie.
(Editing by Tom Hogue)
Generated by readers, the comments included herein do not reflect the views and opinions of Rigzone. All comments are subject to editorial review. Off-topic, inappropriate or insulting comments will be removed.