Interview Tips for Getting that Oil, Gas Job
by Jon Mainwaring
|
Rigzone Staff
|
Wednesday, October 08, 2014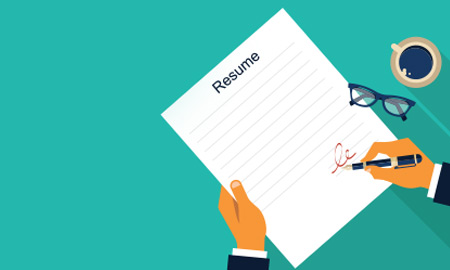 Rigzone talks to five recruitment professionals who work in the oil and gas industry about the dos and don'ts of interviewing for a job in the sector.
In August, Rigzone looked at how candidates can best put a CV (or résumé) together in order to get their foot in the door for an oil and gas job. We spoke to three recruitment agencies specializing in finding the right candidates for oil and gas roles, who provided us with several valuable tips.
Of course, producing the right CV is just the start. Showing your prospective employer that you have the required skills, experience and qualifications to do the job is certainly necessary to attract the firm's attention. The next step is to attend an interview to not only demonstrate your oil and gas knowledge but to show that you are the team player that that company needs.

Tobias Read, Swift Worldwide Resources CEO
Here, Rigzone talks to companies ranging from energy recruiter Swift Worldwide Resources to energy major BP plc to find out their tips for making that oil and gas interview work for you.
Preparation
Swift Worldwide Resources CEO Tobias Read told Rigzone that his company, which interviews people daily, sees most success from candidates who carry out a series of steps, starting with thorough research of the companies that they apply to.
"Visit the company website and know about its history and growth over the years. Know the job description so you can fit your background most effectively to the company's needs," Read said. "Prepare questions for the interview and take notes during the interview."
All of the recruitment professionals Rigzone spoke to agree with this. But Ann Perrins, HR vice president for Upstream Resourcing at BP, pointed out that it is a good idea to visit any relevant social media platforms as well, "so that you understand the company's values and are up to date with the latest company news".
Perrins also added: "It may seem obvious but make sure that you know the details of your CV inside out, so that you are prepared to answer any questions the interviewer may pose around it. It is also a good idea to review your job application and be prepared to talk around it, as it may have been a while since you submitted it."

Pam Radage, HR Manager for EnQuest
Pam Radage, HR manager at North Sea-focused independent oil and gas firm EnQuest plc, said:
"It really is all about preparation. If you fail to prepare – prepare to fail. Do your research on the company and try to get a good understanding of its business, strategy, goals, objectives and culture. This will help you to understand what skills, knowledge and experience you can bring that will support the business, and will also help you to articulate why you want to join the company and what questions you want to ask.
"There are lots of resources at your disposal including websites, publications such as annual reports, company magazines and newsletters, online media coverage and social media sites. Don't forget to tap into one of your most useful and powerful resources – your network of contacts.
"As well as researching the company, it's also useful to have an understanding of the bigger picture, in other words where the company fits within the wider oil and gas supply chain."
Presentation
When it comes to interview attire, turning up in jeans and a T-shirt is probably best left to those looking for jobs at funky technology start-ups. For an oil and gas role, you still need to dress smart.
"Appearance and being well–presented is still as important as ever," EnQuest's Radage said.
"It's an old adage, but first impressions really do count and last. Being well-presented speaks volumes. It shows that you have made an effort and that the interview/opportunity is important to you.
"Think about the impression you want to create and dress appropriately for the role. Creating the right impression from the outset will get you off to a good start and boost your confidence."
Christian Dorfinger, manager for Recruiting and Employer Branding at Austria's OMV, added: "Dressing smart for the interview is essential, make a good impression and don't experiment."
Swift's Read backs this up with some practical advice about what to wear.
"Appearance is still an integral part of making a good first impression. Women should wear a suit or conservative dress. Men should wear a conservative suit, long sleeved shirt, and tie. Wear minimal amounts of jewellery and perfume/cologne," he said.
Coping with Nerves
Most people get nervous in interviews but TAQA Bratani HR Manager Gary Hunt believes a candidate can use these to his advantage.
"It's important to be yourself and nerves will always have a part to play for each and every one of us, however nerves can often trigger an ultimately more polished performance. Think of famous movie stars and singers who are haunted by nerves which will help you to believe in yourself and recognize that you are not alone," he told Rigzone.
What Not to Do in Interviews
EnQuest's Radage told us that the most obvious faux pas for an interview candidate is to turn up late.
"But during an interview itself, things to avoid are being over-familiar, critical of your current or previous employer, and talking about money, unless the interviewer brings the subject up. Being too pushy or coming across as desperate is also extremely off putting."
And Radage also advises never to answer a mobile phone call during an interview, which she once witnesses a candidate do.
"Technology has a time and place but that time and place is not in the middle of an interview," she said.
OMV's Dorfinger told us: "There are a few things to avoid at interviews: interrupting the interviewer; chewing gum; talking a lot and failing to answer direct questions."
Another piece of advice, from TAQA's Hunt is not to fidget during the interview.
"I remember an interview a number of years ago and the candidate, who was a good candidate, clicked his pen 27 times in one hour (I counted!). This was seriously distracting and if I was in that situation now I would ask the interviewee to place the pen in his pocket or bag," he said.
Conduct witnessed by Swift's Read over the years that is "definitely on the 'do not do' list" includes: showing up late, using profanity, not bringing extra copies of résumés and asking about flexible hours and time off during the initial interview.
Swift's Read reckons that candidates should take confidence from the fact that they have been called to an interview in the first place.
"The company has asked to interview you because they think your resume matches what they need," he said.
"This is especially true for our contractors. For each submittal, we carefully select candidates from our database of 200,000 qualified candidates that possess at least 90 percent of the desired criteria. The interview is more about making sure your personality is a fit and to learn more about the skills listed on your résumé."
BP's Perrins believes the question of nerves ultimately comes back to good preparation.
"Knowing you are as well prepared as possible will give you more confidence on the day. It is also a good idea to arrive early, so you have some time to relax and gather your thoughts before the interview, ensuring you are as calm and collected as you can be," she said.
OMV's Dorfinger agrees with this view.
"It's generally important to be authentic and prepare upfront. Never go to an interview with no plan in mind," he said.
Conduct
How candidates should interact with their interview (or, more commonly these days, interviewers) is a common concern. Do you only offer information about yourself when asked? Should you ask your own questions?
BP's Perrins has this advice:
"Good body language and eye contact are important in an interview situation, of course. But most importantly, just relax, smile, be yourself and have confidence in your ability.
"If you don't understand a question, it's okay to simply ask the interviewer to clarify or repeat the question, and if you don't know the answer, be honest. It's not always about a right or wrong answer, but about the way you approach the question.
"Don't always feel the need to answer right away – take a moment to really consider the questions that you are being asked, and try to use plenty of examples from your past experience, from as many different roles and originations that you have worked for as possible. Varied and interesting examples will add substance to what you are saying, and help an interviewer to visualise the skills that you might bring to the organisation."
EnQuest's Radage points out that it is important to remember that an interview is a two-way process.
"It is as much about you finding out if the job and the company is right for you, as it is the interviewer finding out if you are the right candidate, so it is really important not to be passive," she said.
"Ask questions. It shows you are keen and interested and having a pre-prepared list of questions is a really good prompt, as it is sometimes difficult to remember everything you want to ask in an interview situation. Listening, however, is equally important, so give the interviewer ample opportunity to speak, and acknowledge and confirm an understanding of what you are hearing.
"Setting expectations at the start of the interview is good for everyone, so don't be afraid to clarify if you can ask questions throughout or if you should wait until the end."
TAQA's Gary Hunt agrees with this.
"Asking questions of the interviewer is important since it should be a two way process and will demonstrate that you are enthusiastic and have an appetite to know more. There are no specific rules around when to ask questions; ordinarily it's towards the end, but depending on how the conversation evolves, it can be appropriate to ask questions throughout the interview session," he said.
Candidates who already have a background in oil and gas should use this to their advantage, according to Radage.
"If you have experience in oil and gas, giving examples of relevant projects you've been involved in and tangibles you have delivered is a great idea," she said.
For those looking for their first role in the oil and gas sector, Hunt advised:
"Demonstrate to interviewers that you have transferable skills and that you are adaptable. Give tangible examples and convince the interviewer that you can successfully make the transition from the industry you work in today to the oil and gas industry tomorrow."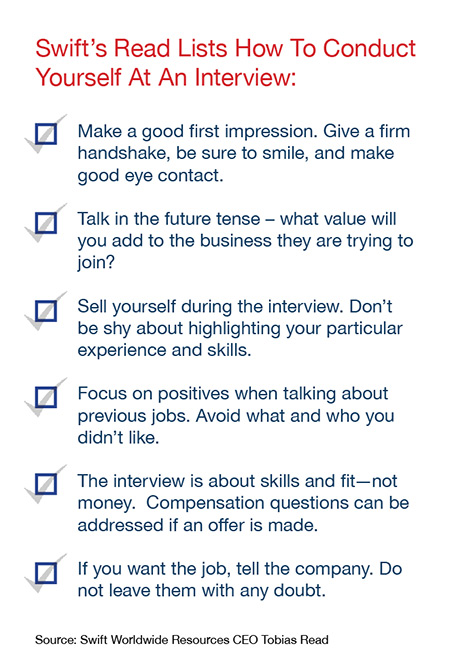 Generated by readers, the comments included herein do not reflect the views and opinions of Rigzone. All comments are subject to editorial review. Off-topic, inappropriate or insulting comments will be removed.