Technology Offers Ability to Grow Nanolaminate Structures
|
Thursday, October 02, 2014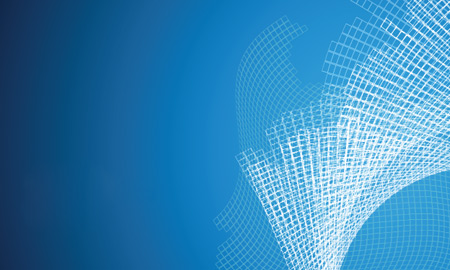 Nanolaminate structures for the oil and gas industry can now be grown, thanks to a Seattle-based company's advanced manufacturing technology.
A Seattle-based advanced manufacturing technology company is offering nanolaminate coatings which it says allows for the growth of nanolaminate structures.
Modumetal is targeting the oil and gas industry, which president, CEO and co-founder Christina Lomasney said needs materials that can withstand high-pressure, high-temperature environments that accelerate the development of corrosion, and can do so at competitive costs.
Corrosion presents a challenge for both onshore and offshore oil and gas facilities. In a 2002 report, NACE International estimated the cost of corrosion for oil and gas exploration and production industry at approximately $1.4 billion per year. Surface piping and facility costs were estimated at $589 million, downhole tubing expenses at $463 million, and capital expenses of $320 million. NACE estimated the total direct cost of corrosion in the United States at $276 billion a year, which included oil and gas and other industrial sectors such as drinking water and sewer systems, natural gas and liquid transmission pipelines, highways and bridges.
Founded in 2006, Modumetal was established by Lomasney, a physicist, John Whitaker, a chemical engineer who worked with Lomasney at Isotron Corporation, and Leslie Colinson, a unique mechanical engineer, to capitalize on the commercial potential of advanced nanolaminated materials.
In the past, nanolaminates were produced by vapor-based processing, which is expensive and can only be applied on a small scale. Modumetal developed a process technology that can coat infrastructure on a large-scale and at a lower cost. Modumetal's technology allows for the creation of nanolaminated structures through an electric chemical process by immersing a pipe, pump or a fastener into a bath and zapping it with electricity.
Lomasney likens the process to how Mother Nature builds things.
"If you look at a tree, you see the theme of a configured material," said Lomasney in an interview with Rigzone. "In Mother Nature's case, the structure is built so the seasons determine the density of the wood. In our case, electric field modulation is the equivalent of seasons, which is the core technology. We're basically growing the laminated structure."
1
2
3
4
View Full Article
Generated by readers, the comments included herein do not reflect the views and opinions of Rigzone. All comments are subject to editorial review. Off-topic, inappropriate or insulting comments will be removed.