Singapore's SMEs Brace for Challenges in Oilfield Services Sector
by Chee Yew Cheang
|
Rigzone Staff
|
Tuesday, September 30, 2014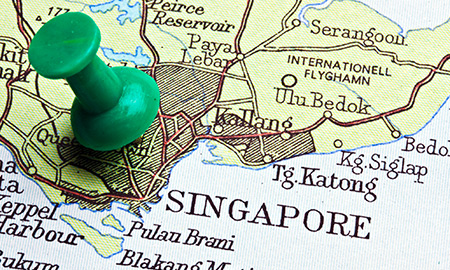 Small medium enterprises in Singapore are taking steps to deal with domestic and external challenges affecting the oilfield services industry.
Small medium enterprises (SME) offering oilfield services in Singapore are experiencing intense competition. The scramble for such contracts has become more intense as large petroleum firms have been pressured by shareholders to rein in capital expenditure (capex) for exploration and production (E&P).
Despite lacking fossil fuels, Singapore's petroleum industry accounted for about 5 percent of the country's gross domestic product, figures from the Economic Development Board showed. Petroleum refining, oil trading and the marine and offshore engineering sector – dominated by rig builders Keppel Corporation Ltd. and Sembcorp Marine Ltd. – contributed significantly to the state's coffers.
Many local, including SMEs, and foreign firms in the marine and offshore sector based their operations in Singapore in order to capitalize on the latter's strategic location in Southeast Asia. Using their Singapore base, they support the petroleum industry in the region, which is home to major oil and gas producers such as Indonesia and Malaysia.
Smaller Firms' Market Share Shrinks
In recent years, smaller companies had contributed less revenue to Singapore's marine industry, inclusive of those in the offshore sector. In 2011, these firms generated $2.75 billion, or 26.8 percent, of the $10.25 billion in industry revenue, but declined to 17.3 percent last year, when their contribution was at $2.08 billion compared to the sector's turnover of $12.05 billion.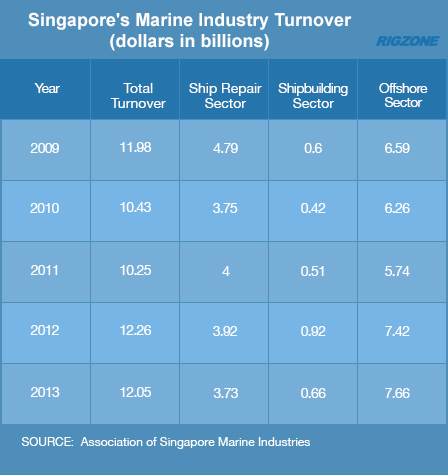 Singapore's Marine Industry Turnover(dollars in billions)Source: Association of Singapore Marine Industries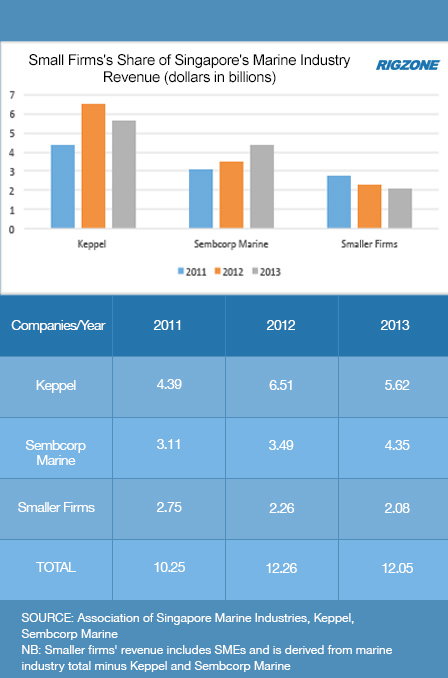 SOURCE: Association of Singapore Marine Industries, Keppel, Sembcorp Marine NB: Smaller firms' revenue includes SMEs and is derived from marine industry total minus Keppel and Sembcorp Marine
1
2
3
4
5
6
View Full Article
Generated by readers, the comments included herein do not reflect the views and opinions of Rigzone. All comments are subject to editorial review. Off-topic, inappropriate or insulting comments will be removed.