Petronas Inks Agreements with Pemex, YPF to Grow Business in Americas
|
Sunday, September 28, 2014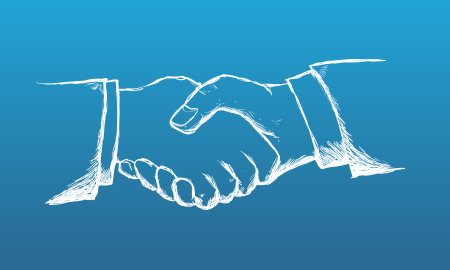 Petronas inks agreements with Pemex and YPF to grow its business in the Americas.
Malaysia's national oil company (NOC) Petroliam Nasional Berhad (Petronas) inked agreements with its Mexican counterpart Petroleos Mexicanos (Pemex) and Argentina's NOC YPF to grow its business in the Americas.
A Memorandum of Understanding (MoU) and Cooperation to further business opportunities and mutual co-operation between Petronas and Pemex was signed Sept. 25 by Petronas President and Group CEO Shamsul Azhar Abbas and Pemex Director General Emilio Lozoya Austin.
"With this, Petronas and Pemex will explore appropriate mechanisms through which there will be an exchange of experience, knowledge and best practices for activities related to deepwater projects, mature fields, heavy and extra heavy crudes, as well as the possibility to develop projects related to natural gas and infrastructure," Petronas said in a press release Saturday.
The agreement, which also addresses the development of human capital, commits the two NOCs to achieve sustainable hydrocarbon development as well as environmental protection in their activities.
Petronas and Pemex also signed a tripartite Memorandum of Understanding and Cooperation with YPF, which was represented by CEO Miguel Galuccio. The MOU covers the sharing of experiences and best practices related to exploration and production of oil and gas.
"Petronas has always believed in the importance of having the right partners for growth, and Pemex provides a natural choice being the Mexican national oil company. Meanwhile, the Tripartite MOU is an extension of our collaboration with YPF in Argentina."
"These MOUs will hopefully provide a strategic platform for growth to complement and provide optionality to our North American resource base," Shamsul added.
In North America, Pacific Northwest LNG, the Malaysian NOC's Canadian unit, plans to make a final investment decision on the construction of a liquefied natural gas (LNG) facility in northwest British Columbia by end 2014. The Pacific Northwest LNG project is among a number of LNG developments proposed for British Columbia's Pacific coast that would ship cheap Canadian gas to consumers in Asia and around the world.
Generated by readers, the comments included herein do not reflect the views and opinions of Rigzone. All comments are subject to editorial review. Off-topic, inappropriate or insulting comments will be removed.