Better Communication Needed About Benefits of Fracking
|
Thursday, September 25, 2014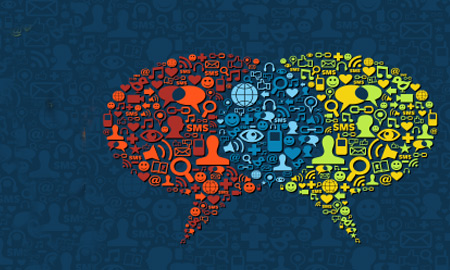 Poll results indicate that the public is often unaware that fracking creates jobs and stimulates economic growth.
The results of a CBC/Radio-Canada poll released in September showed that while those polled were relatively evenly split on whether fracking was important to the economy, most respondents were more concerned with things like growing the economy and creating jobs.
Given the fact that fracking has been shown to bring about significant job creation and economic development for municipalities nearby, the results of the poll seem to indicate that the energy industry could do a better job of communicating with the public regarding the fiscal benefits of fracking. What is at question, according to economist Karr Ingham, is how they should do that.
Currently, the industry seems to be struggling to get the message out, Ingham – who created the Texas Petro Index (TPI) for the Texas Alliance of Energy Producers – admitted, adding that it doesn't help that groups against the oil and gas industry are constantly on the attack.
"They don't do it as well as they might partly because it's not what they do. What they do, they do very well, and that is to produce oil and gas. They have improved their technology, they have increased economies of scale, and they are getting much more efficient. That's what they prefer to do, rather than having to put out fires from anti-industry groups," Ingham said. "I think it's widely believed that the industry has a communication problem, and that some of the people communicating the other point of view will say virtually anything to bring public opinion around to their side."
There are many examples of municipalities that are benefitting significantly from fracking in the United States. Residents in cities and towns like San Antonio and Midland, Texas and Williston, North Dakota quickly learned that oil and gas fracking in nearby shale formations can generate enough job creation and economic growth to transform their localities. And now, it is the Rust Belt area of the United States that seems to be benefitting from fracking, as direct, indirect and induced job growth from fracking is providing significant economic revitalization for the area, according to the New York Times.
In Ohio, for example, economic indicators are beginning to point in the right direction, and it is energy production which is providing the spark, according to consulting firm McKinsey & Company. Early in 2010, unemployment in Youngstown was 13.3 percent. In July 2014, it was 5.7 percent, nearly half-a-percent under the national average.
Job Creation, Economic Growth in Texas
Economists agree that the growth of the shale boom is providing a booster shot for the Texas economy. The TPI for July showed that the number of Texans working in the oil and gas industry climbed above 300,000 to hit about 302,700. The July estimate marked the first time since the index began tracking jobs in 1995 that oil and gas employment in the state has been above 300,000, Ingham told Rigzone.
1
2
3
View Full Article
Generated by readers, the comments included herein do not reflect the views and opinions of Rigzone. All comments are subject to editorial review. Off-topic, inappropriate or insulting comments will be removed.