Musings: Challenges Of Shale-Driven Boom - Will It Last For Long?
by G. Allen Brooks
|
PPHB LLC
|
Wednesday, September 24, 2014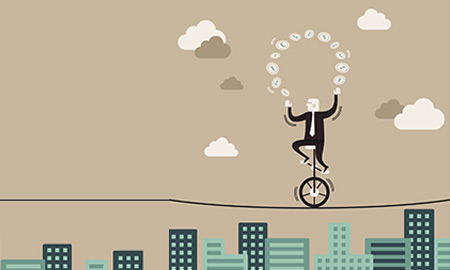 Troublesome current North Dakota drilling and production data may be signaling that the dreaded treadmill effect may be starting.
This opinion piece presents the opinions of the author.
It does not necessarily reflect the views of Rigzone.
Two items crossed our desk last week that drove us to look closer at what is happening in the North Dakota oil shale boom. One was a set of Bakken and Three Forks shale formation production data in the state and the other was the announcement of plans to spend $800 million to improve infrastructure and overcome social issues.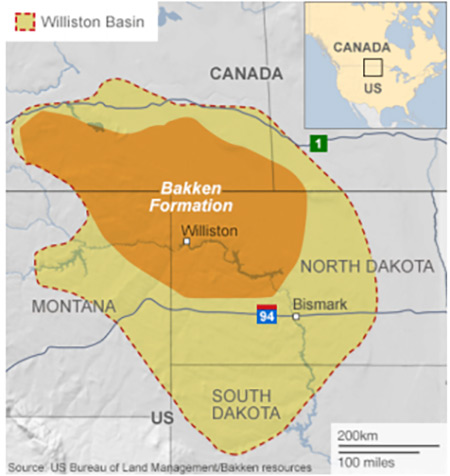 Exhibit 11. Where The Bakken Formation Lies
Source: Department of the Interior
The Bakken oil shale boom ranks as one of the most impressive successes in the history of the American oil and gas business. The shale formation lies within the broadly defined Williston Basin, a long-standing oil and gas producing region that covers parts of North Dakota, South Dakota and Montana, and extends across the border into Canada's Saskatchewan and Manitoba provinces. The Bakken production is largely concentrated in North Dakota and Montana as well as Saskatchewan. Bakken output growth has grown to over one million barrels of oil per day now from less than two thousand barrels per day in December 2004, when North Dakota was a minor oil producing state ranking only ninth in output. The state now ranks as the number two oil-producing state behind Texas.
The oil and gas boom that has exploded in North Dakota has been the subject of many mainstream media articles because it has produced amazing economic data-points and human interest stories that make for heady news copy. For example, the state has created 75,000 new jobs over the past three years, but still has 25,000 job openings and the lowest state unemployment rate at 3%. North Dakota's economy is growing at five-times the national average. In 2012, the state ranked 43rd in the number of millionaire households, but last year was up to 29th and continues climbing in the rankings. Workers with no college degrees but willing to work in challenging oilfield positions can earn six-figure incomes. Of course, the cost of living is high as two-bedroom apartments that used to rent for $500 a month now cost $2,500 if available. Affordable housing is one of the major challenges for workers and families. Wages in low-skilled positions such as line workers at McDonald's are being paid $14 an hour plus a bonus to sign on, while at Walmart they are paying $19.28 per hour for shelf-stockers. Some women can earn up to $2,500 per shift in strip bars, assuming that is their choice of an occupation. With the boom, however, come social problems such as alcoholism, suicide, depression and homelessness, to name a few.
One of the problems for North Dakota has been the cost of dealing with the surging population of oilfield workers and their families and the impact on communities. In response, the state's Republican legislature has just unveiled an $800 million investment plan to help municipalities. The money will come from North Dakota's Strategic Investment and Improvement Fund that is partly funded by oil and gas taxes and currently has over $1 billion of funds. The plan calls for $475 million to be paid to the counties and cities impacted by the oil boom. The three oil patch hub cities – Minot, Dickinson and Williston – are to receive $140 million, while $35 million will flow to county schools stressed by the population explosion related to the oil boom. Lastly, $150 million of the funding will be allocated to road projects outside of the oil patch area.
1
2
3
View Full Article
Generated by readers, the comments included herein do not reflect the views and opinions of Rigzone. All comments are subject to editorial review. Off-topic, inappropriate or insulting comments will be removed.
MORE FROM THIS AUTHOR
G. Allen Brooks
Managing Director, PPHB LP