One Millionth Barrel Delivered from Arctic Field Offshore Russia
|
Monday, September 15, 2014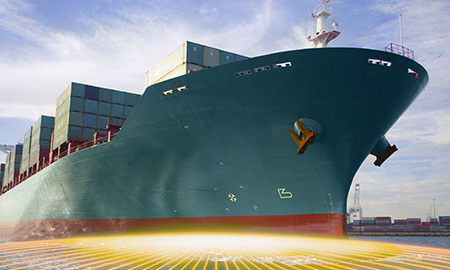 Russia's Gazprom Neft delivers the one millionth barrel from its Prirazlomnoye field in the Arctic.
Almost a year on from an environmental protest on its Prirazlomnoye platform in the Russian Arctic, Gazprom Neft reported Monday that the Prirazlomnoye field has produced its one millionth's barrel of oil.
Located some 40 miles offshore northern Russia in water depths of up to 65 feet, the Prirazlomnoye oilfield is estimated to contain some 500 million barrels of oil. The Prirazlomnoye platform – the first Arctic-class, ice-resistant oil platform in the world – was the scene of a Greenpeace protest against Arctic drilling a year ago that led to the arrest of 30 of the organization's activists by the Russian authorities.
Gazprom Neft said that the second tanker to deliver oil from the field to North West Europe in the next few days is currently being loaded. April this year saw the first tanker transport oil from Prirazlomnoye to market, while two more tankers are scheduled to transport another one million barrels from the field by the end of this year.
The deposit has one production well at the moment, while the drilling of an injection well is expected to be completed shortly, according to Gazprom Neft. The firm said there are also plans to complete the main drilling work for an absorption well by the end of 2014, with a further four wells set to be drilled in 2015. In total, the project will involve the commissioning of 36 wells.
Gazprom Neft Chairman Alexander Dyukov commented in a company statement:
"Gazprom Neft is the first company to extract oil on Russia's Arctic shelf. The production of the millionth barrel of oil at the Prirazlomnoye field is a milestone and further proof of the consistent development of the project and its final transition into full-scale development. Gazprom Neft plays a leading role in developing oil deposits on the Arctic shelf and we can build on this experience for new Arctic projects in the future."
Generated by readers, the comments included herein do not reflect the views and opinions of Rigzone. All comments are subject to editorial review. Off-topic, inappropriate or insulting comments will be removed.