China's CBM Sector Gets Lift from Higher Energy Use, Clean Air Drive
by Chee Yew Cheang
|
Rigzone Staff
|
Thursday, September 11, 2014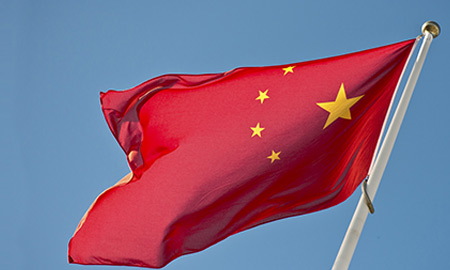 Sustained rise in domestic energy demand and a government drive to curb air pollution have provided a boost to China's coalbed methane industry.
Prospect for China's coalbed methane (CBM) industry has improved in recent years as the government seeks to mitigate the effects of polluted skies by turning to natural gas – a cleaner fuel alternative. Air quality has deteriorated in China for some time amid rapid industrialization which has resulted in increased use of energy, especially coal, which comprised 69 percent of the country's energy mix in 2011, data from the U.S. Energy Information Administration (EIA) indicated.
High energy usage has nudged the Chinese government to consider tapping on the state's own unconventional gas resources such as CBM to supplement other hydrocarbon resources, including locally produced conventional oil and gas supplies as well as imports. Developing its CBM resources appears to be a viable option for China as it has the world's third largest reserves – estimated at 1,299 trillion cubic feet (Tcf) or 36.8 trillion cubic meters (Tcm) – after Russia and Canada, China Daily reported in March.
China's CBM Role Under 12th Five Year Plan
China's increasing interest in CBM was reflected in "The 12th Five Year Plan (FYP) for Development and Utilization of CBM" released in December 2011. The report outlined China's plan to achieve CBM production of around 1.05 Tcf or 30 billion cubic meters (Bcm) by 2015, with about 565.1 billion cubic feet (Bcf) or 16 (Bcm) sourced from surface extraction.
The 2015 CBM production targets in the latest 12th FYP were – as expected – higher than those in the preceding one, which required China to produce approximately 317.8 Bcf (9 Bcm) in 2010, with 52.9 Bcf (1.5 Bcm) sourced from surface extraction. CBM used for thermal power generation is projected to rise under the 12th FYP to 2.85 million kilowatts or more in 2015, while the number of households tapping CBM will rise to 3.2 million or more in the same period.
The 12th FYP also revealed China's intention to boost the country's proven geological reserves of CBM by 1.05 Tcf (1 Tcm) by 2015, while investments of $5.9 billion (CNY 37.8 billion) and $3.18 billion (CNY 20.3 billion) were planned for CBM projects in the Qinshui Basin and the eastern Ordos Basin, respectively.
Factors Favoring CBM Growth in China
Industry watchers noted that forecasts of sustained economic growth in China would continue to increase its energy demand although the desire for improved air quality would lead to increased usage of cleaner fuels, including those supplied from CBM developments. In fact, gas is poised to be a more dominant fuel in the future, with its share of China's primary energy mix envisaged to rise under the 12th FYP from 4.5 percent in 2011 to 7.5 percent in 2015.
Strong sustained economic growth in China over the last few decades – the primary driver for the surge in its energy consumption – has indeed transformed the country. The Asian giant has a gross domestic product (GDP) of $9.24 trillion in 2013, ranking it the world's second largest economy after the United States, World Bank data showed. China's economic growth has come a long way since reforms were introduced with the opening of the country to foreign investments a few decades ago, when its GDP grew from $440.5 billion in 1993 to $1.64 trillion in 2003.
1
2
3
4
View Full Article
Generated by readers, the comments included herein do not reflect the views and opinions of Rigzone. All comments are subject to editorial review. Off-topic, inappropriate or insulting comments will be removed.