Interview with Shell's Ben van Beurden: A Sharper Focus On The Bottom Line
Shell
|
Tuesday, September 09, 2014
We also need to ensure that we have the right projects. In 2014 we plan to spend around $35 billion on capital investment, excluding acquisitions; very few companies do the same. People deep in the business must understand how activities will contribute to the bottom line and share this detailed information so we can make the right choices.
In terms of how we run our operations, our priority is, as always, safety. I believe we can do better, and that personal intervention is vital. I will also be focused on the performance of our assets and ensuring there are no leaks. We have made a lot of progress but I still feel we lack a fully proactive culture when it comes to safety and the environment.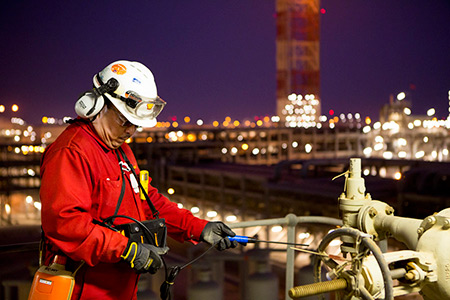 Pearl GTL is the world's largest plant to turn natural gas into cleaner-burning fuels
Given some shareholder dissatisfaction with return on investment, is it possible that in future Shell might only focus on upstream or downstream activities?
Splitting the company in this way is not on the cards. Integration continues to offer advantages, and now we integrate in a new way. A hundred years ago the only way to dispose of oil was to put it into your own refineries, and the only way to get rid of products was to do your own marketing. This has changed.
Now we've moved into technology integrations: for example, at our Pearl gas-to-liquids plant in Qatar it's hard to differentiate where the upstream technology ends and the downstream technology starts. I see it as the "modern integration". The same is true in the oil sands and right across our natural gas business. There is a lot of value in an integrated approach that's not always visible to the outside world but puts us ahead of our competitors.
1
2
3
4
5
6
View Full Article
Generated by readers, the comments included herein do not reflect the views and opinions of Rigzone. All comments are subject to editorial review. Off-topic, inappropriate or insulting comments will be removed.