Interview with Shell's Ben van Beurden: A Sharper Focus On The Bottom Line
Shell
|
Tuesday, September 09, 2014
Shell experienced a poor year for results in 2013 with the volatile security situation in Nigeria, tight refining margins, as well as low gas prices in North America. But our performance seems to have bounced back in the first quarter of 2014. Is that "job done"? If not, how will you keep up the drive to improve performance?
I'm very pleased with the recent results: it takes some of the pressure off and removes doubts that we were essentially on the wrong track. We saw highlights, such as our performance in our integrated gas activities.
But our problem areas remain: a very low return on our oil products business, while our tight and shale oil and gas business is not performing as it should. There is a discrepancy between the capability of our people and the bottom-line results. So we can't go back to "business as usual".
To ensure change, the most important lever I have on my desk is communication. But it can't all come from me. Each person in the company must be clear on his or her own role and how they can have an impact: whether an engineer on the Mars B project in the Gulf of Mexico or someone marketing products in Malaysia.
We are looking at our businesses in terms of smaller performance units where value is created. In other words, while integrated gas might be doing well, it doesn't mean that those working in the North Sea should become complacent. This way of viewing the businesses will allow us to track performance better.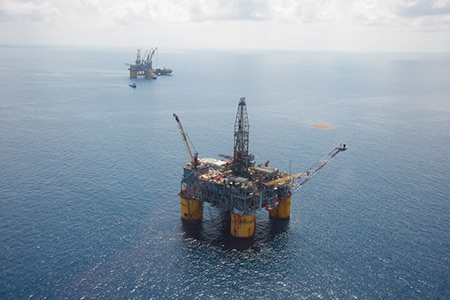 The Mars B Olympus platform is helping unlock an estimated one billion barrels of oil from the Gulf of Mexico
1
2
3
4
5
6
View Full Article
Generated by readers, the comments included herein do not reflect the views and opinions of Rigzone. All comments are subject to editorial review. Off-topic, inappropriate or insulting comments will be removed.