WRI: Insufficient Water Might Curtail Fracking in Some Countries
by Gene Lockard
|
Rigzone Staff
|
Wednesday, September 03, 2014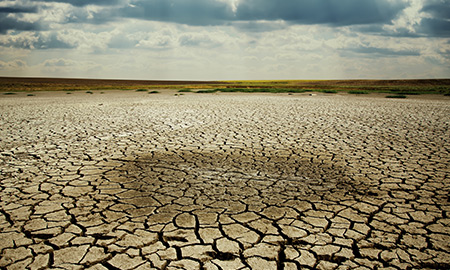 A global resources institute finds that many countries might not have enough water to practice hydraulic fracturing.
While fracking has been of great benefit to the United States' economy, other countries have been slow to move away from more traditional methods of production. However, political circumstances and economics have accounted for much of the delay from other countries in following in the tracks of the United States, according to an April 7, 2013 article in Forbes. And now, one issue – that of inadequate water supply – could derail other countries' fracking efforts before they even leave the station, a new report by the World Resources Institute (WRI) suggests.
The amount of hydrocarbon resources that might not be realized unless the challenge of inadequate water supply is solved is significant, the WRI said in a report called "Global Shale Gas Development – Water Availability and Business Risks". About 38 percent of the areas where shale resources are known to exist are in areas that are considered "arid or under significant water stress," WRI President Andrew Steer said in a report.
The gas deposits in those known shale formations could add 47 percent to the world's technically recoverable natural gas supply, and 11 percent to the world's supply of technically recoverable oil, according to WRI figures.
Because of the need for a plentiful supply of fresh water to meet municipal and agricultural needs, many countries interested in exploiting shale formations for the fossil fuel resources found within may have to forgo using unconventional methods of extraction, or find new ways to frack.
None of this would matter if shale formations were located far from population centers. However, that is not the case, the WRI said. Approximately 386 million people live on the land covering the shale formations, and "in 40 percent of the shale plays, irrigated agriculture is the largest water user," the WRI report said, adding that in areas of high baseline water stress, "over 40 percent of the available water supplies are already being withdrawn for agricultural, municipal or industrial purposes."
In the United States, just over one-third of all hydraulic fracturing occurs in areas where there is medium-to-high average exposure to water stress over the shale play area, according to WRI. However, 10 other countries are in the categories of "high" or "extremely high" average exposure to water stress over the shale play area, including eight of the countries with the largest shale gas resources. Among the eight are China and Mexico, the latter of which has made recent political reforms with the intent of becoming a more major player on the world's hydrocarbon stage.
Currently, hydraulic fracturing represents the vast majority of fracking efforts in the United States. However, that could soon change. Gasfrac and other companies are currently leading efforts to frack using other substances in place of water. Using liquefied petroleum gas (LPG) in place of water can yield up to 30 percent more hydrocarbons than hydraulic fracking, Eric Tudor of Gasfrac told Rigzone.
"I'm not saying that this is the Holy Grail … but I think it is part of the solution."
Generated by readers, the comments included herein do not reflect the views and opinions of Rigzone. All comments are subject to editorial review. Off-topic, inappropriate or insulting comments will be removed.