BP Launches 'Ultimate STEM Challenge' for UK Schoolchildren
|
Wednesday, September 03, 2014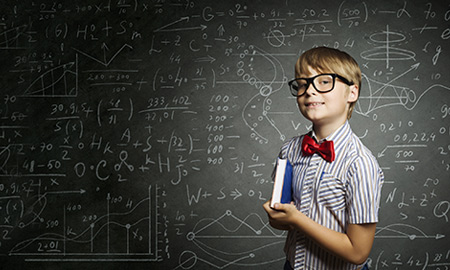 BP launches an "Ultimate STEM Challenge" to engage young schoolchildren with science and technology..
BP has followed up its Ultimate Field Trip program for engineering and science undergraduates with a BP "Ultimate STEM Challenge" aimed at 22,000 11 to 14 year olds in the UK, the company announced Wednesday.
The Ultimate STEM Challenge, which includes STEMNET and the Science Museum Group, aims to challenge school pupils to put their Science, Technology, Engineering and Mathematics (STEM) skills to the test. The idea is to engage younger UK high school students, yet to make their GCSE choices, with science and technology and consider taking these subjects with a view to pursuing technical careers later in life.
BP Community Development Manager Ian Duffy told Rigzone:
"Essentially what we've created is an opportunity for young people to get a feel for how inspirational and engaging and exciting STEM subjects can be for them… We've working in partnership with STEMNET, who've got 20,000 STEM ambassadors working with schools around the UK, and the Science Museum Group, who've got great science centers and science museums for kids to visit with their families."
Duffy explained that BP has created three challenges to give them an experience of what it's like to use their STEM skills to solve real world problems. Working in groups of between two and four pupils, the students will aim to solve one of these three broad challenges – keeping warm, keeping hydrated or keeping cool – that are designed to reflect the issues that BP itself faces as a business, "from operating at the bottom of the ocean to the heat of the desert".
The competition culminates in a finals day at the Science Museum on March 23 2015, where the finalist teams will come together to present their solutions to the three challenges. Prizes of GBP 500 ($825) will be awarded to the schools that make the finals that they can spend on science equipment or a field trip.
Asked why BP felt it was important to launch its initiative, Duffy said:
"While there are large numbers [of STEM graduates] coming out of universities, there's still a projected shortfall of about 80,000 STEM professionals every year at least through to 2020. That's graduate roles and technician roles – apprentices… A large part of why young people choose STEM subjects or not is that those decisions are made in early teens or even before."
Generated by readers, the comments included herein do not reflect the views and opinions of Rigzone. All comments are subject to editorial review. Off-topic, inappropriate or insulting comments will be removed.