Three Mission-Critical Applications of Big Data in Oil, Gas
John Ebeling, Roy Lowrance & Walter McGuigan
|
Tuesday, September 02, 2014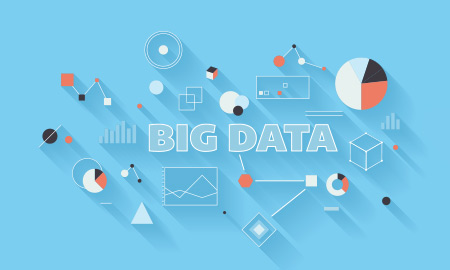 Leaders in the oil and gas industry are already implementing Big Data solutions into their everyday operations and reaping the rewards of this long-term investment.
This opinion piece presents the opinions of the author.
It does not necessarily reflect the views of Rigzone.
Major players in the oil and gas industry, particularly oilfield services companies, understand that Big Data analytics can provide valuable insights that will help make exploration, production, manufacturing, and global operations more streamline, safe, and efficient. Leaders in the industry are already implementing Big Data solutions into their everyday operations and reaping the rewards of this long-term investment.
As more and more oilfield services companies are committing to investing in Big Data analytics, they're recruiting experts – chief data architects, data scientists, data engineers, etc. – to spearhead these efforts in their organizations. But how can OFS leaders be sure that these Big Data experts are leading them down the right path and aligning their data analytics goals with overall business objectives?
If OFS executives want to ensure that their Big Data investments will yield a positive ROI and help them make smarter, faster, and more informed decisions, they must select Big Data pioneers who will prioritize the following critical missions:
Using Big Data to Improve and Inform HSE Compliance
Health, safety, and environmental concerns continue to be the most pressing challenges in oil and gas, so it's no surprise that OFS companies are rapidly adapting Big Data solutions to improve the safety and decrease the environmental impact of their operations.

Consider hydraulic fracturing, the culprit behind HSE concerns like air pollution, contaminated drinking water, and earthquakes. By aggregating and analyzing data from increasingly sophisticated subterranean sensors, drillers are learning more about how they can reduce the amount of fracking fluid they inject in the earth's strata. Along the same lines, OFS companies are using Big Data solutions for enhanced mapping of reservoir characterization and more accurate prediction of potential reservoirs' precise locations, enabling them to make better decisions about where to drill and minimizing the total amount of exploratory wellheads.
Using Big Data for HSE management not only has the potential to improve safety and decrease environmental impact, but will also naturally lead to a more effective and less expensive operation.
Improving Talent Recruitment, Retention, and Training with Big Data
Major players across the oil and gas sector are struggling to recruit talented employees at all levels of the organization. Aging baby boomers leaving the energy industry workforce, the delayed effects of the oil and gas industry's hiring freeze of the 1980s, and an increase in demand for the entire spectrum of oil field services products have all contributed to a talent pool characterized by talent clusters at either end of the spectrum: potentially talented but inexperienced on one end, very experienced but ready to retire on the other.
1
2
View Full Article
Generated by readers, the comments included herein do not reflect the views and opinions of Rigzone. All comments are subject to editorial review. Off-topic, inappropriate or insulting comments will be removed.