New Zealand Pushes Ahead to Grow Upstream Sector, Reap Economic Gains
by Chee Yew Cheang
|
Rigzone Staff
|
Thursday, August 28, 2014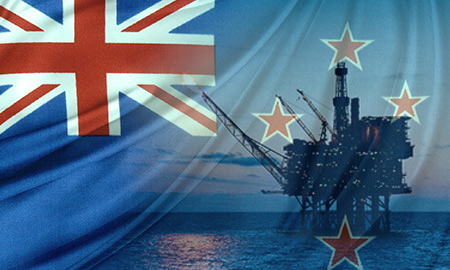 New Zealand continues with plans to boost its upstream petroleum sector as it is a potentially important contributor to the local economy.
With New Zealand's two main political parties – National and Labour – broadly supportive of the role that the petroleum sector can play in the local economy, industry players are cautiously optimistic about future developments in the industry, especially as New Zealand heads toward its Sept. 20 general elections to choose a new government.
While the ruling National Party remains committed to expanding New Zealand's petroleum sector, the opposition Labour Party, which is also keen to tap the potential economic benefits offered by the industry, places greater emphasis on environmental protection.
For the present National-led government, New Zealand should make the most of its petroleum potential through environmentally responsible development, Simon Bridge, New Zealand's energy and resources minister wrote in The Gisborne Herald July 19.
"Petroleum is currently our fourth largest export [$1.45 billion or NZD 1.7 billion in 2013], employing more than 7,000 people who earn more than twice the average New Zealand salary. The government receives approximately $680.89 million [NZD 800 million] in taxes and royalties, which helps pay for schools, roads and other essential infrastructure," Bridge added.
Unlike the government, the Labour Party, while supportive of the oil and gas industry, however does not see New Zealand's economic development as dependent solely on petroleum discovery.
"Most New Zealanders support oil drilling. Most New Zealanders also want to make sure that the environment is well and truly protected … We can do both of those things together. And you only need to look at Norway or Taranaki [in New Zealand] to see that's the case," Labour's energy spokesman David Shearer told 3news July 12.
The relative convergence of views on the petroleum industry held by the main political parties comes at a time when New Zealand stepped up its exploration activity this year – the most active it has been in a long time.
1
2
3
4
5
View Full Article
Generated by readers, the comments included herein do not reflect the views and opinions of Rigzone. All comments are subject to editorial review. Off-topic, inappropriate or insulting comments will be removed.
RELATED COMPANIES