AWI Offers Alternative to Conventional Well Intervention
by Karen Boman
|
Rigzone Staff
|
Monday, August 25, 2014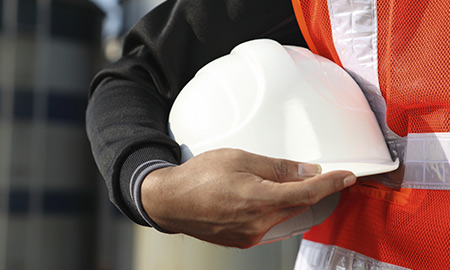 Alternative Well Intervention officials say its technology addresses the safety issues surrounding conventional hydraulic workover and well intervention solutions.
A Louisiana-based company seeks to address safety issues by offering what it calls an alternative to conventional hydraulic worker units.
The company's solution for well intervention addresses the risks of well intervention by reinventing what well intervention systems look like, Alternative Well Intervention LLC President and CEO John Stansbury told Rigzone.
The company has replaced the need for ladders and safety harnesses to keep workers attached to ladders as they move up and down by designing a hydraulic workover unit (HWU) that offers workers a totally enclosed work platform. AWI has extended the stroke of its HWU from the conventional 10 feet to 15 feet. According to the company's website, incorporating the work window into the HWU has allowed AWI to reduce tripping/cycling time by 33 percent as it now only takes two strokes to get a standard joint out of the hole instead of three strokes.
"You don't solve a risk by solving it with another risk," Stansbury commented on the approach of adding more safety devices to address safety issues.
Founded in the late 2012, the company was established with the philosophical and emotional issues behind safety in the oil and gas field.
"We're trying to give [workers] a platform that minimizes the potential adverse, unwanted effects of working offshore," said Stansbury.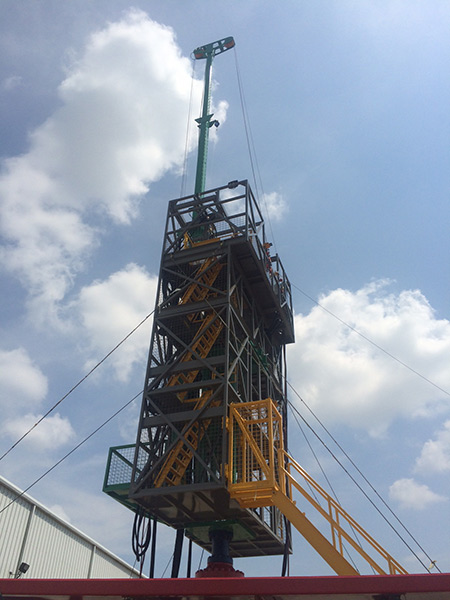 AWI seeks to address safety with a new design approach for hydraulic workover units. Source: Alternative Well Intervention
Hydraulic hoses are housed in a way that allows jumper hoses to connect to quick connects, which are used to provide a fast make or break connection of fluid transfer lines within the control cabin, eliminating hose bundles found in a typical HWU and minimizing trip hazards. The company's design also minimizes hand-to-iron contact affected by the positioning of the tongs and pipe handling system by removing the ton arm and spring and replacing them with a hydraulically controlled track system that incorporates make-up and back-up tongs, which guide the tong over the well center, eliminating the man-handling of tongs suspended from a spring and roller system. Additionally, a tubular handling arm has been incorporated into the HWU, which moves pipe to the well center as it comes in.
1
2
View Full Article
Generated by readers, the comments included herein do not reflect the views and opinions of Rigzone. All comments are subject to editorial review. Off-topic, inappropriate or insulting comments will be removed.