Wood Mackenzie: Third Wave of US Shale to Show Europe the Way Ahead
by Jon Mainwaring
|
Rigzone Staff
|
Wednesday, August 20, 2014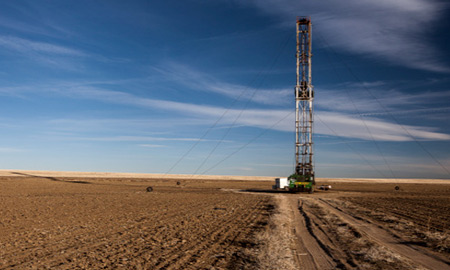 Wood Mackenzie believes the third phase of unconventional oil and gas development in the US could show the way ahead for shale gas and oil projects in Europe.
Energy research firm Wood Mackenzie believes the emerging third phase of onshore unconventional oil and gas development in the United States could show the way ahead for shale gas and oil projects in Europe.
Wood Mackenzie said that after conducting an in-depth analysis of U.S. unconventional activity over the last decade, it considers that the emerging third phase of the unconventional sector in the Lower 48 States of the United States – focusing on brownfield exploration – signals a shift in the industry's thinking about what constitutes a successful unconventional play. The firm now believes that the characteristics of "Unconventional 3.0" projects could be readily applied to brownfield sites further afield, including in Europe.
In the United States, Wood Mackenzie estimates that 3.0-style projects have the combined potential to produce more than one million barrels of oil equivalent per day by the end of 2020.
Robert Clarke, Wood Mackenzie's head of unconventional upstream research in Houston, said:
"In the last decade the unconventional onshore sector in the United States has already gone through two distinct cycles and is now transitioning into its third phase. The first chapter was built around a large group of highly-productive shale gas assets and was defined largely by production growth. The second wave was defined by a smaller grouping of high margin tight oil plays.
"In this current [third] phase the most modern aspects of the two techniques that define unconventional projects – long lateral horizontal drilling and isolated multi-stage hydraulic fracturing – are being used to exploit all types of rock volumes in mature basins."
Wood Mackenzie's latest report, titled "Unconventional 3.0 – A new discernible outlook" highlights that a wider array of formations than ever before are being targeted. This represents a greater unconventional opportunity than early shale explorers ever anticipated, said the firm, which pointed out that this shift in attitude of what characterizes an unconventional play that has implications outside of the United States where unconventional developments have not yet progressed.
1
2
View Full Article
Generated by readers, the comments included herein do not reflect the views and opinions of Rigzone. All comments are subject to editorial review. Off-topic, inappropriate or insulting comments will be removed.
RELATED COMPANIES